If you love no-bake energy bites, this round-up post was made for you! These 18 recipes include healthy energy balls, protein balls, and no-bake truffles.
Every recipe is vegan, dairy-free, and gluten-free friendly. Additionally, many are grain-free, oil-free, and refined sugar-free. Some of the energy balls are made with oats, while others are made without oats and without dates. No matter the ingredients, this healthy snack is always quick and easy to make!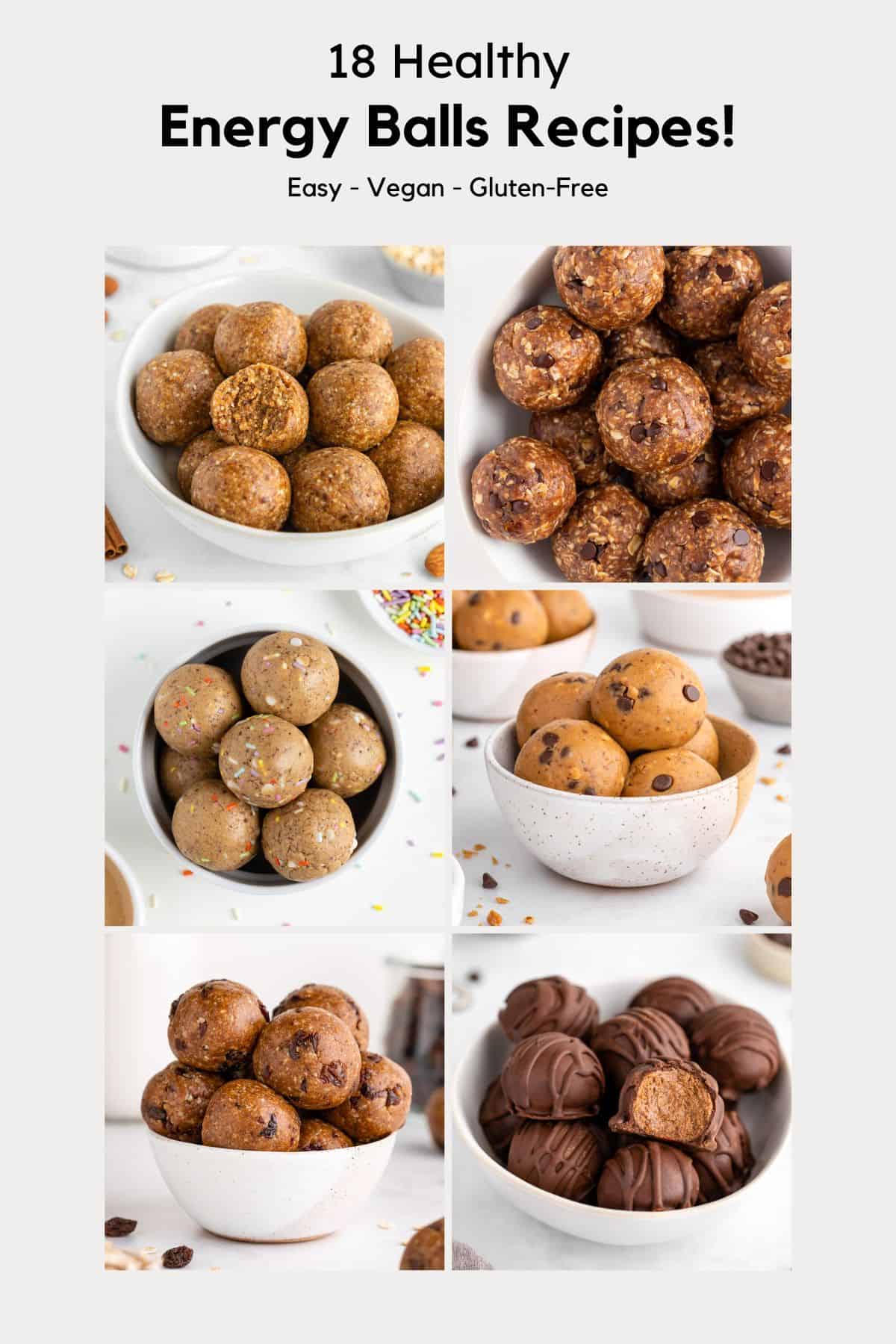 Peanut Butter Energy Balls
If you don't know where to start, Peanut Butter Energy Balls are such a classic! This bite-sized snack is perfect for peanut butter lovers. They're sweet, salty, soft, and chewy all at once. The flavor is reminiscent of nutter butter cookies.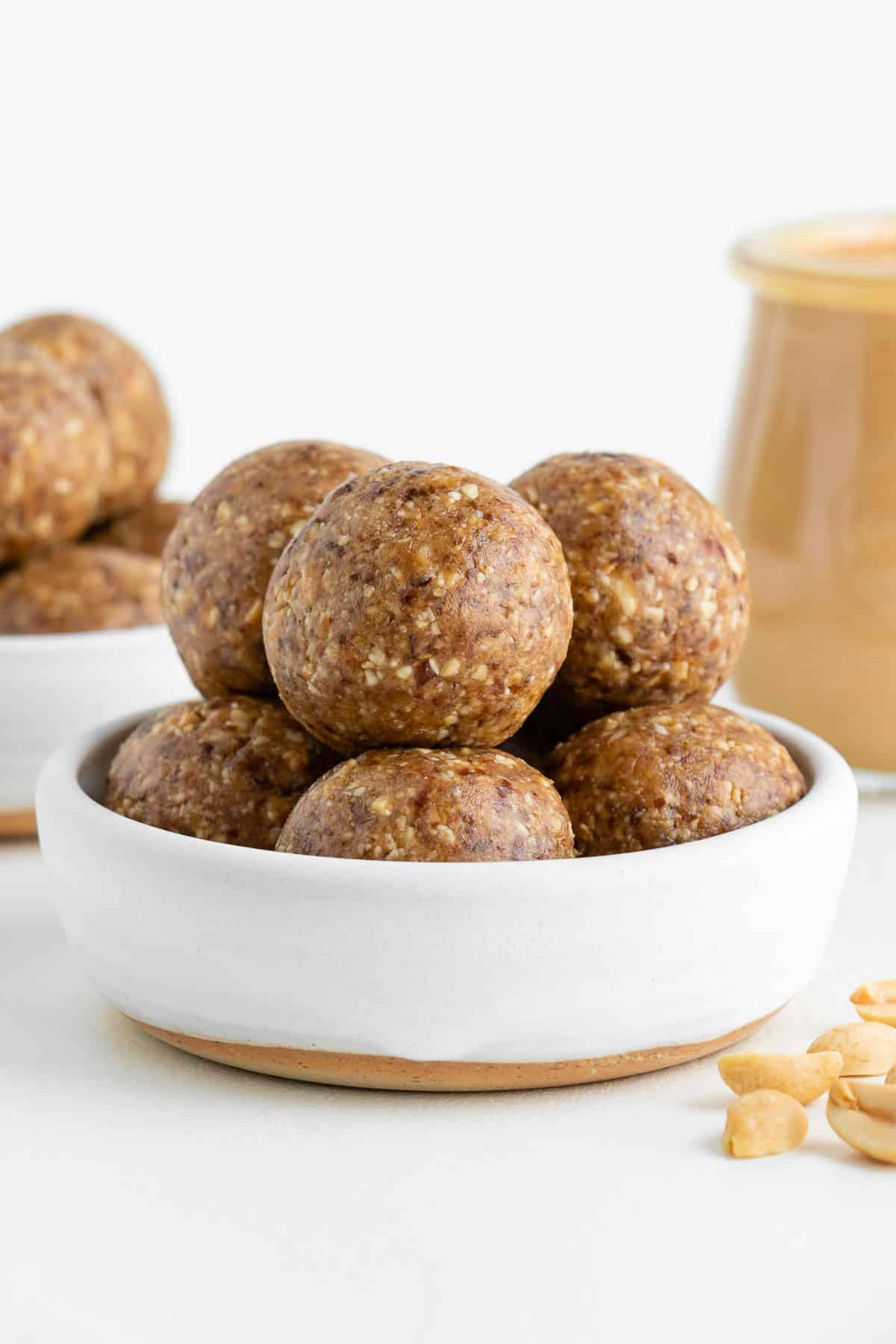 Oatmeal Cookie Dough Balls
Oatmeal Cookie Dough Balls will satisfy all cookie dough cravings. Believe it or not, they truly taste like raw oatmeal chocolate chip cookie dough. The simple recipe is packed with oats, medjool dates, cinnamon, and peanut butter.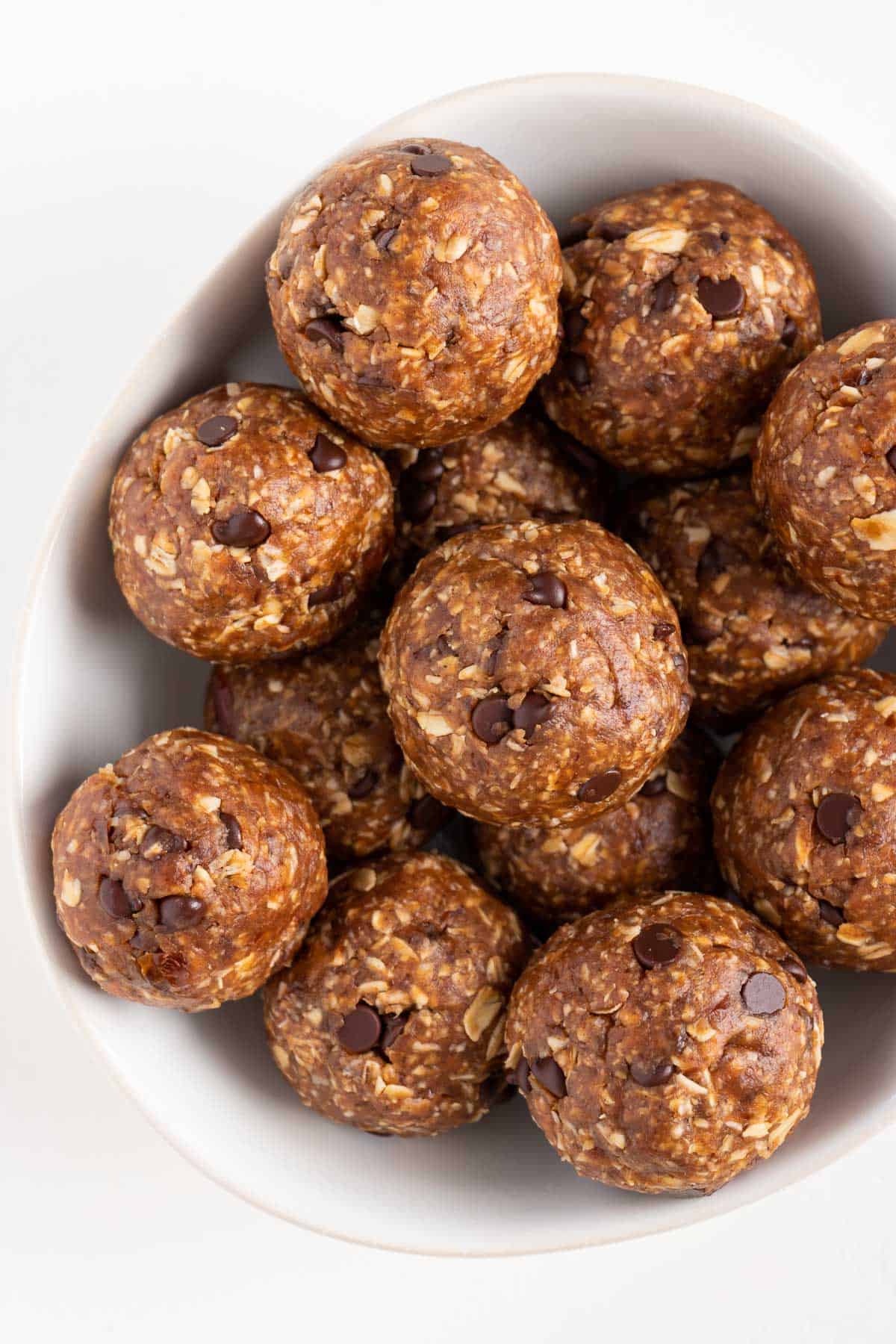 Almond Butter Energy Balls
For those of you who prefer almond butter over other nut butters, these Almond Butter Energy Balls are right up your alley. They contain a touch of maple syrup for added sweetness.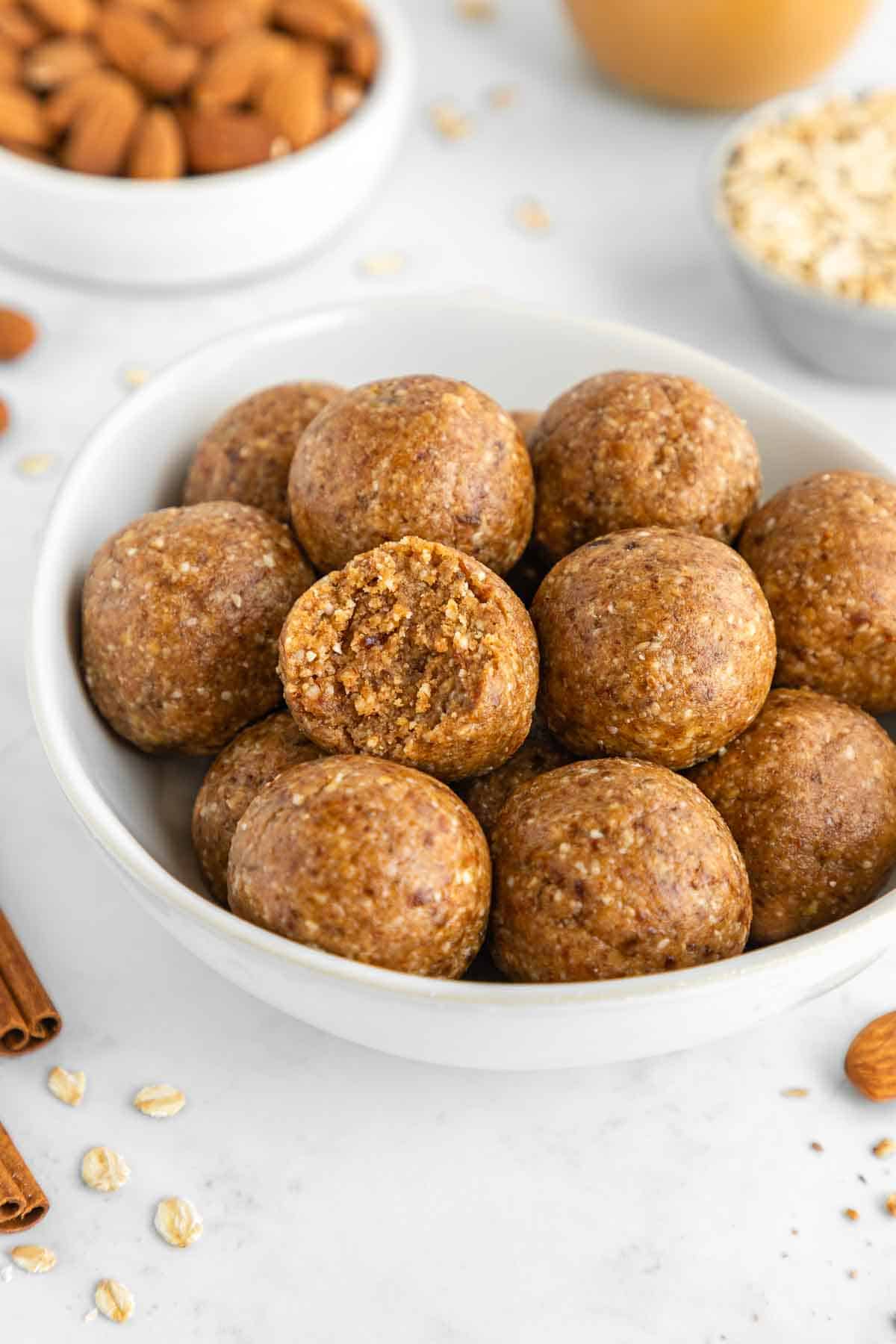 Cinnamon Roll Energy Balls
You will not believe how delicious these Cinnamon Roll Energy Balls are. They taste like gooey cinnamon rolls, but the recipe is secretly healthy! These energy bites are super soft, chewy, sweet, and cinnamon-spiced.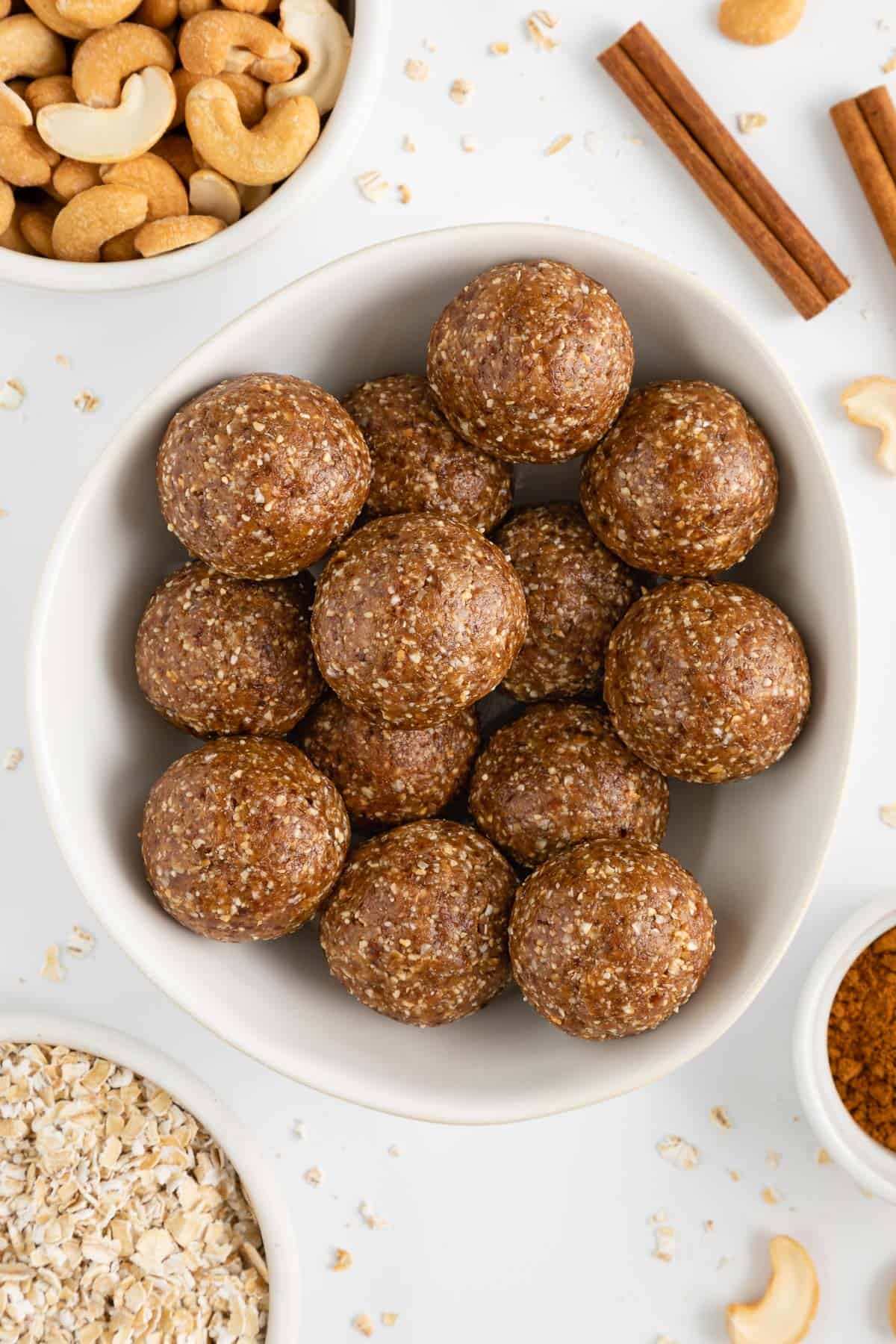 Oatmeal Raisin Energy Bites
These Oatmeal Raisin Energy Bites are for the fans of oatmeal raisin cookies. They're sweet, soft, subtly spiced with cinnamon, and contain bits of tart raisin throughout.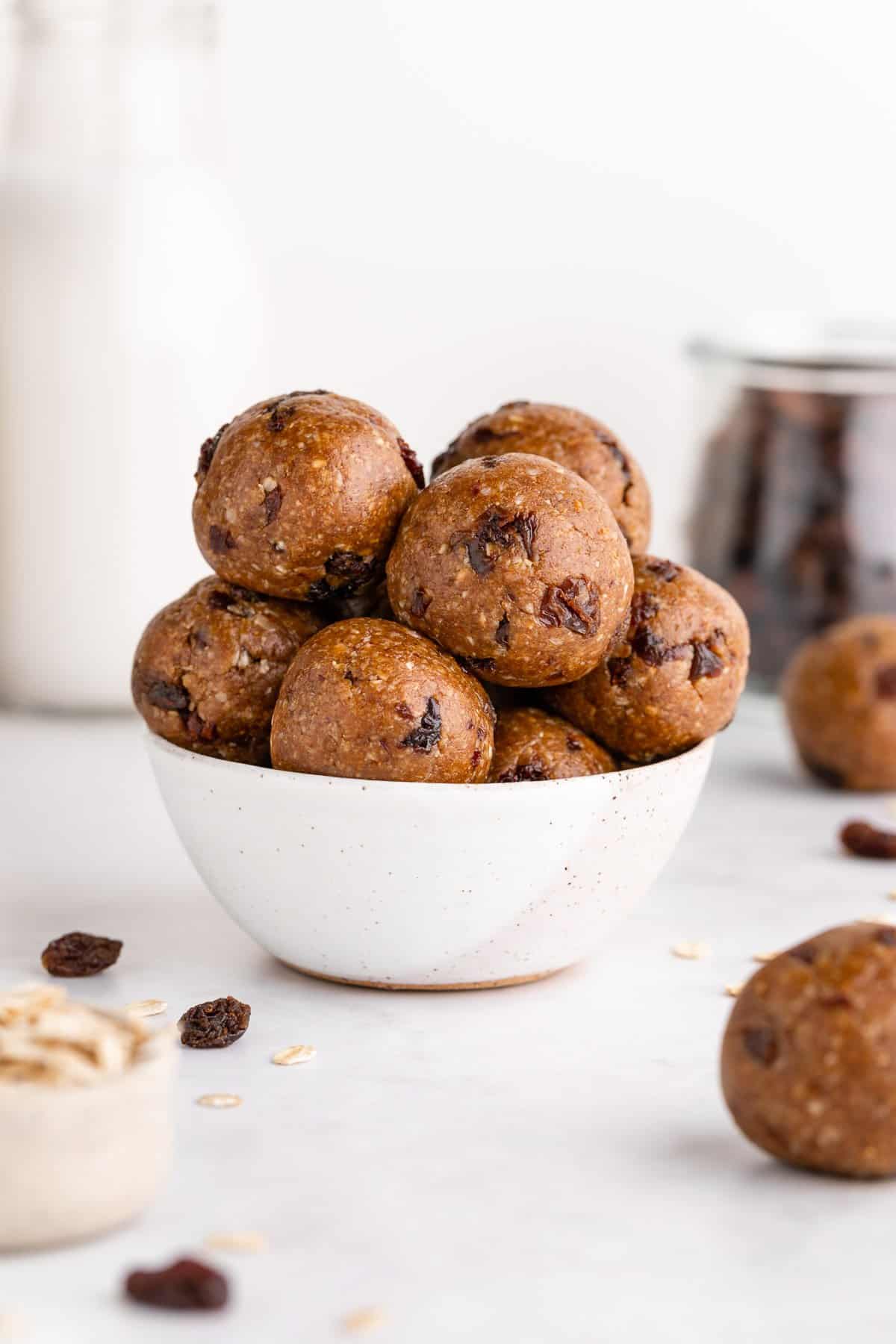 Protein Truffles
Love energy balls but need a high protein snack? These Protein Truffles are a must try. The easy recipe is made without dates and requires no food processor. Instead, they're packed with chocolate protein powder. Instantly turn them into healthy chocolate truffles when you dip them in melted chocolate!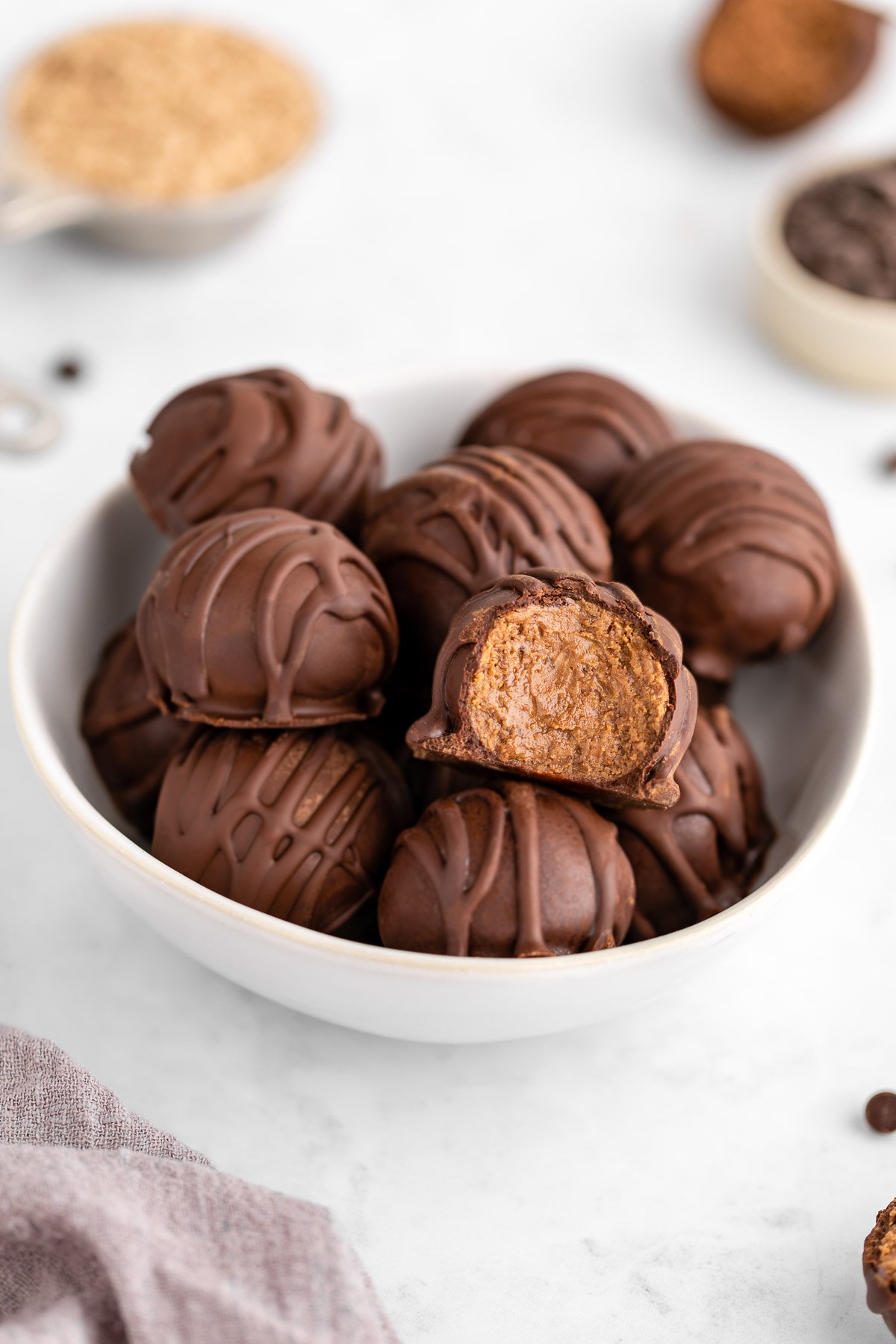 Birthday Cake Energy Balls
Birthday Cake Energy Balls taste like a funfetti dessert. It's a fun and festive snack for birthdays, parties, and celebrations. They're made with creamy cashew butter and loaded with rainbow sprinkles. These truly taste like edible funfetti cookie dough!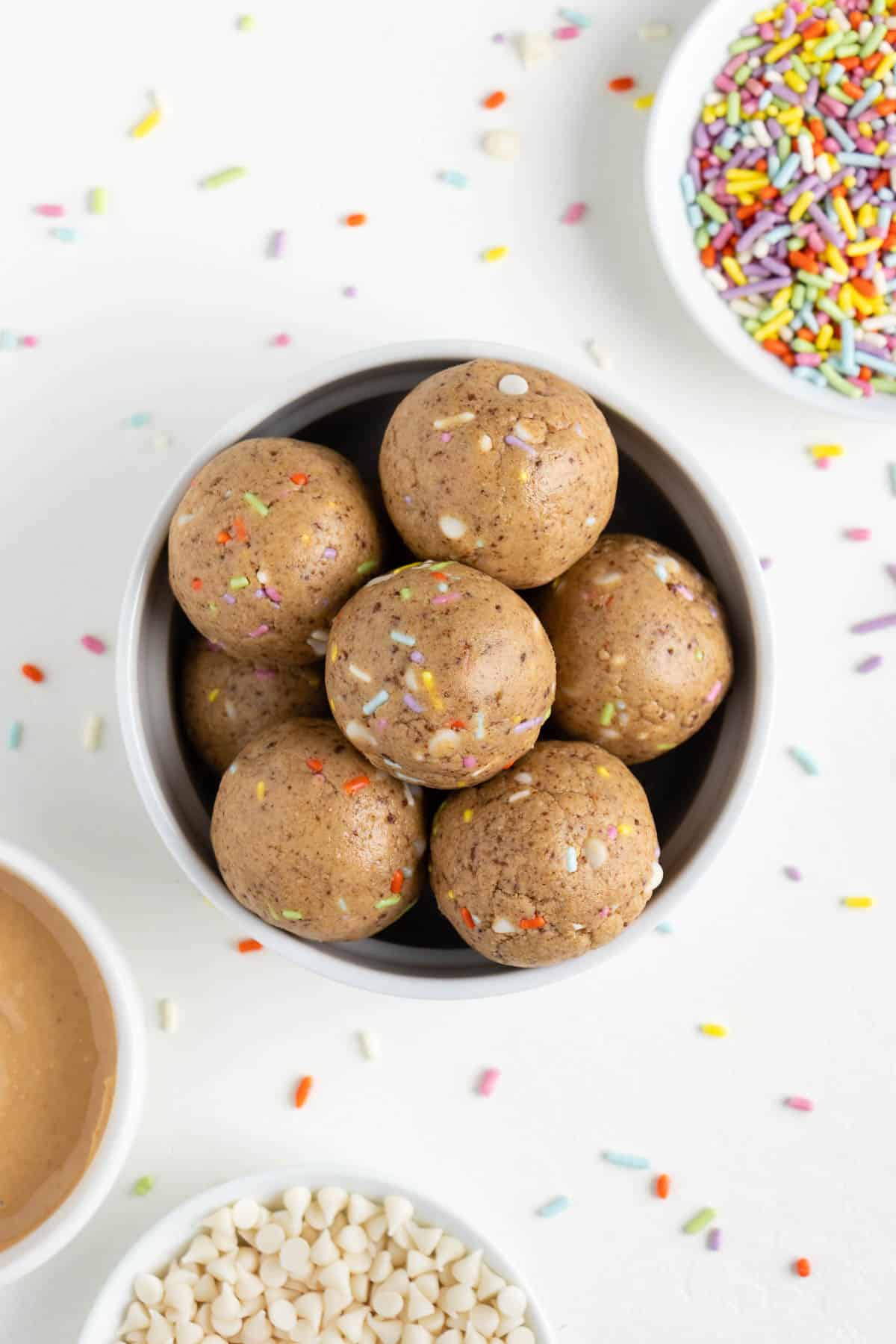 No-Bake Brownie Bites
Close your eyes, and you'd think you're eating fudgy brownies with these No Bake Brownie Bites. They are rich, decadent, and an essential flavor for chocolate lovers. You'd never guess that they're secretly made with medjool dates, walnuts, almonds, and cocoa powder.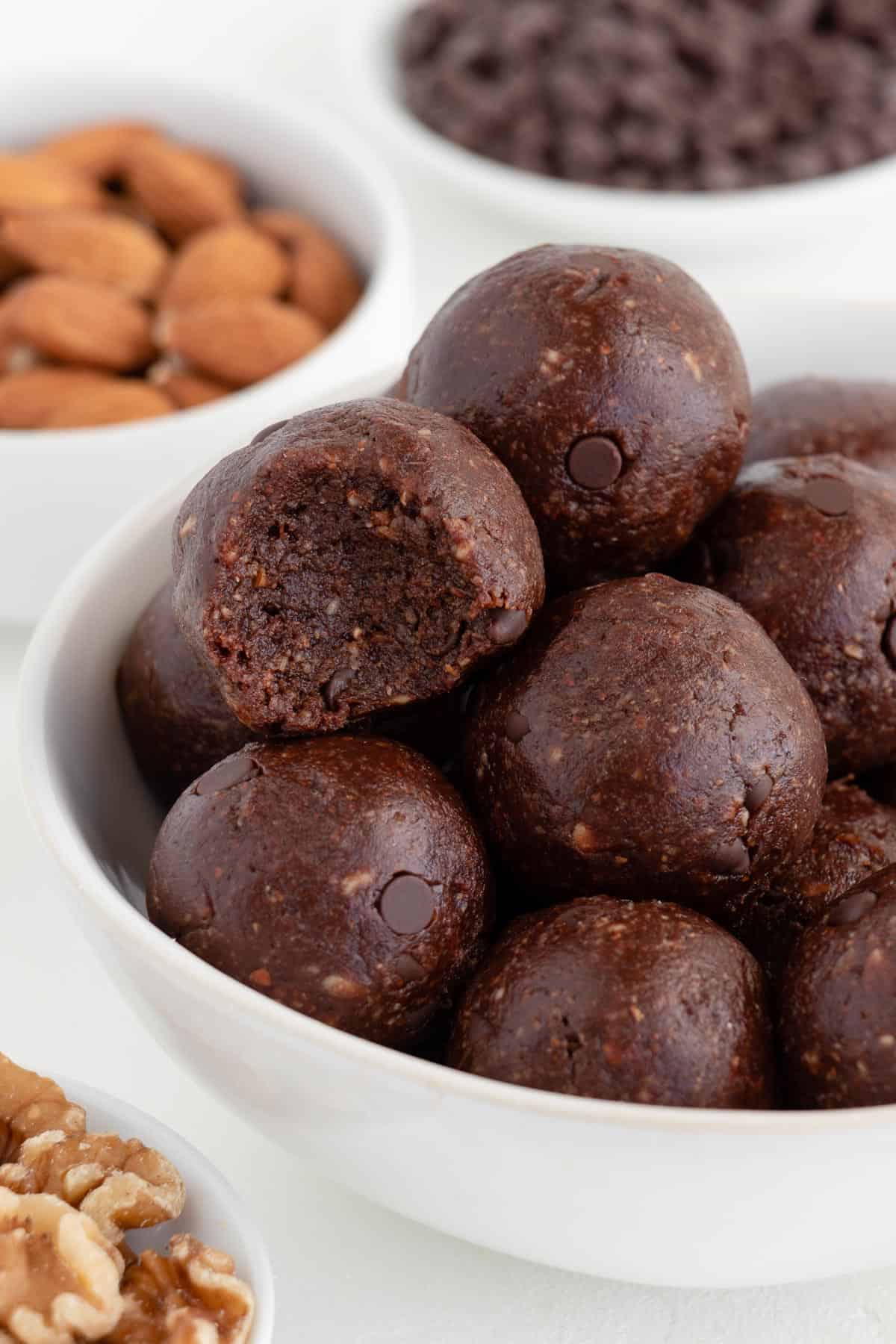 Mocha Energy Balls
Need a midday pick-me-up? Mocha Energy Balls provide a kick of caffeine to power you through the afternoon. If you enjoy coffee, this mocha snack will be a favorite of yours.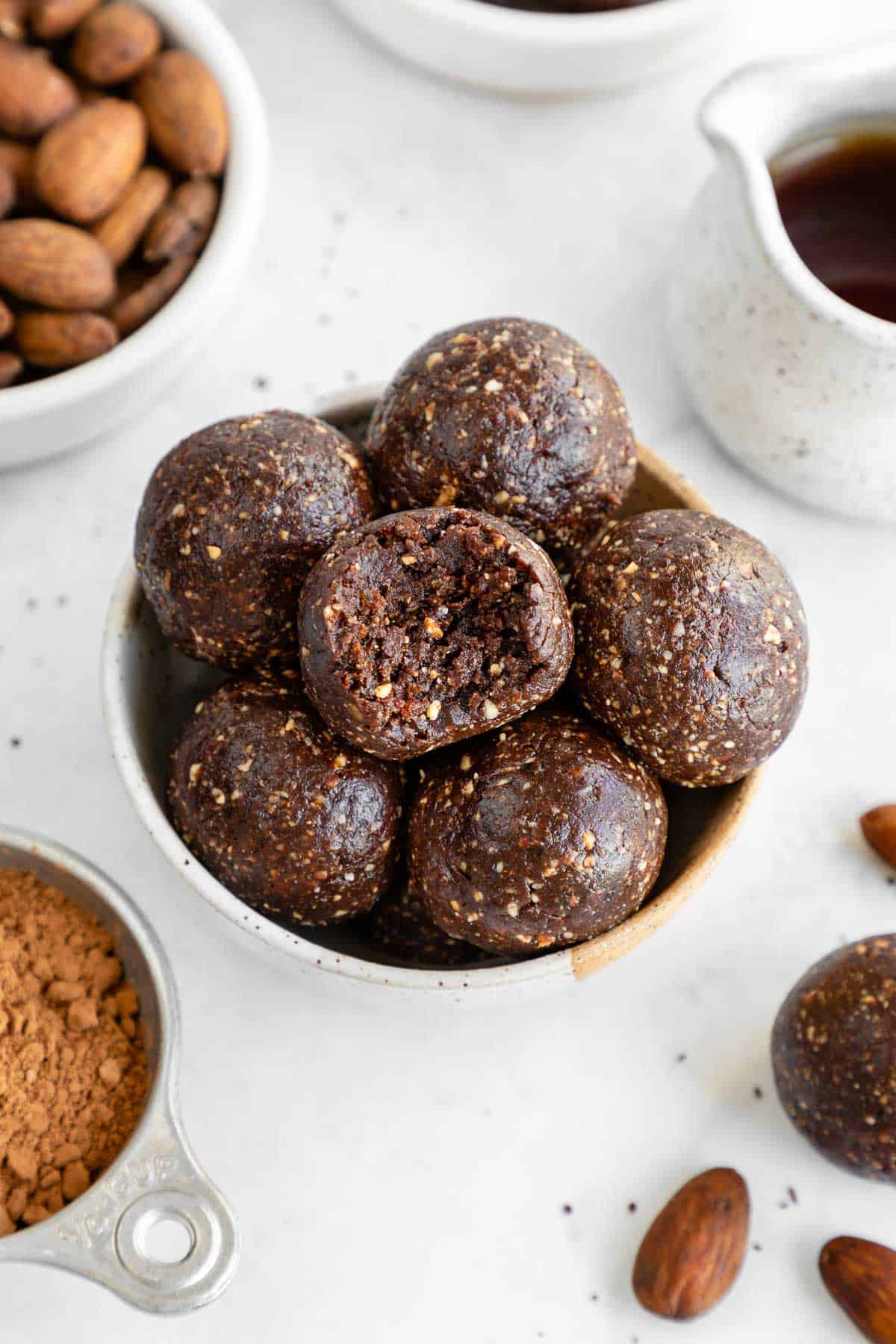 Apple Pie Energy Bites
When the autumn leaves are falling and your apple pie cravings strike, make these Apple Pie Energy Bites. Almonds, walnuts, soft-dried apples, and raisins all come together to create mini apple pies!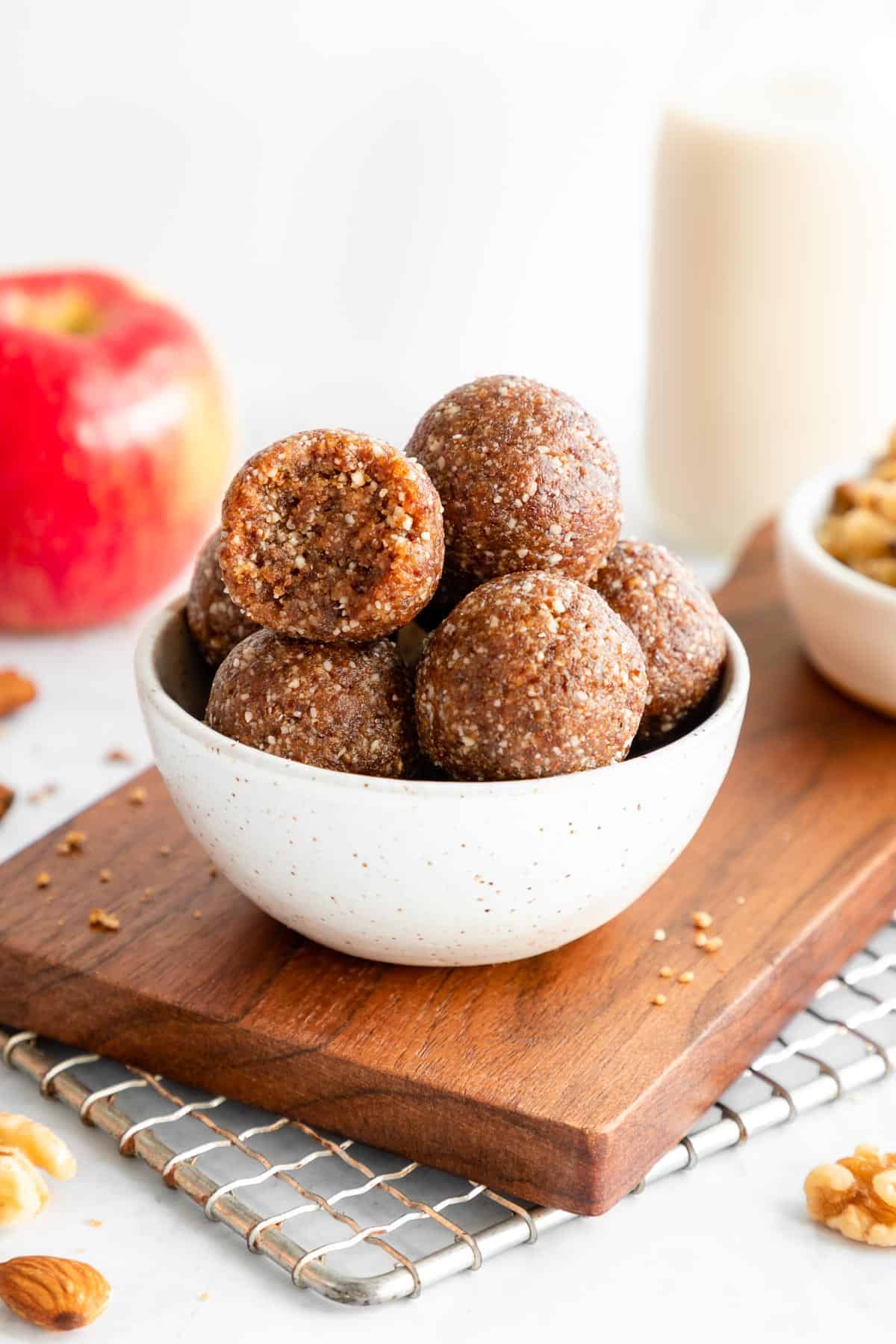 Peanut Butter Protein Balls
Love energy balls but need more protein? These Peanut Butter Protein Balls were made just for you. They contain no dates, no oats, and they're packed with protein powder. Plus, the addition of chocolate chips make them taste like a Reese's peanut butter cup.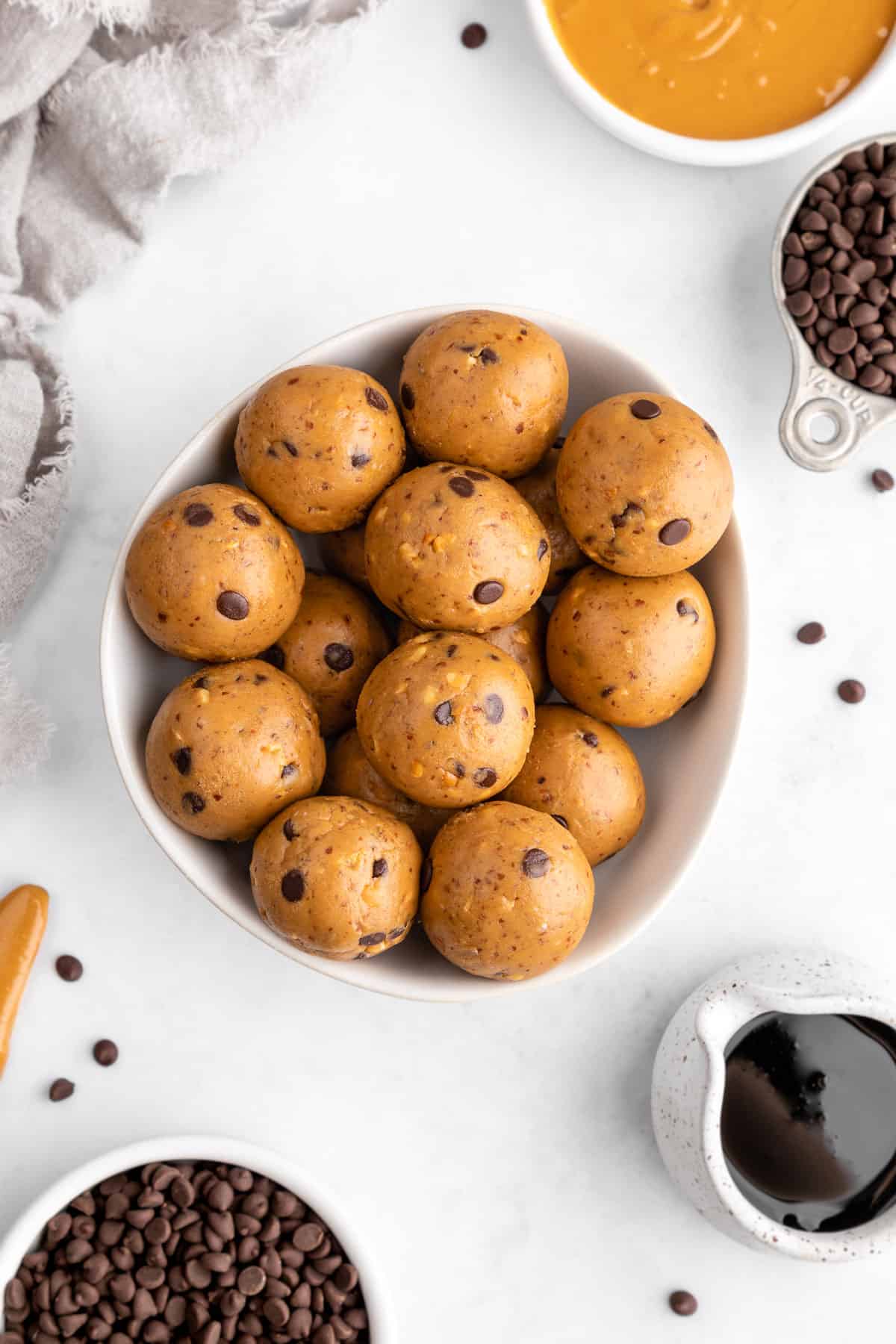 Carrot Cake Truffles
Carrot Cake Truffles are a fun twist on classic carrot cake! These truffles are coated in creamy white chocolate for an indulgent treat. They're secretly packed with shredded carrots, which makes it a sneaky way to get more veggies in your diet.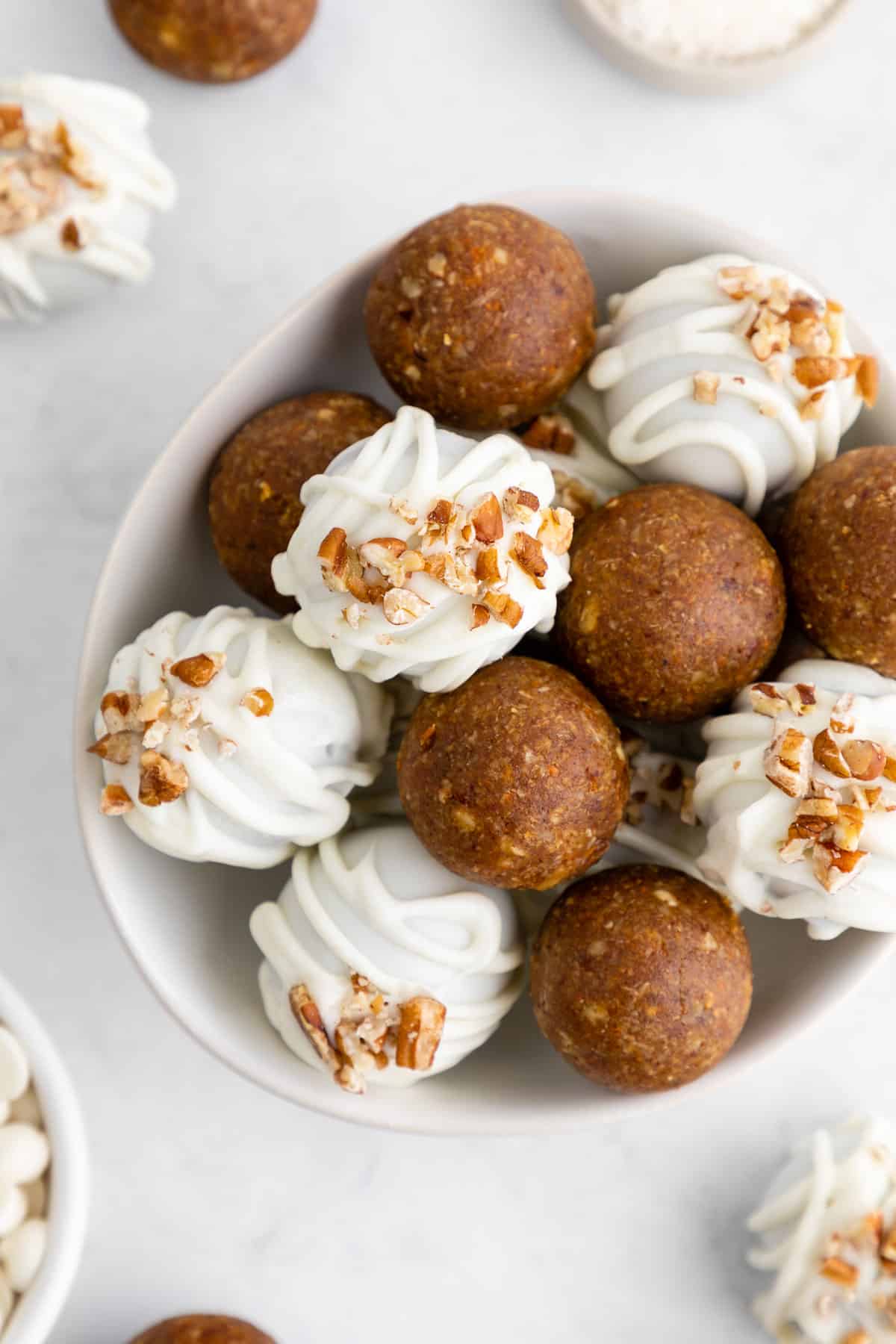 Chocolate Coconut Energy Balls
Chocolate Coconut Energy Balls are one of my favorite duos: coconut and chocolate. These chocolate date balls contain a tropical kick due to the shredded coconut. Essentially, they're like almond joy energy bites!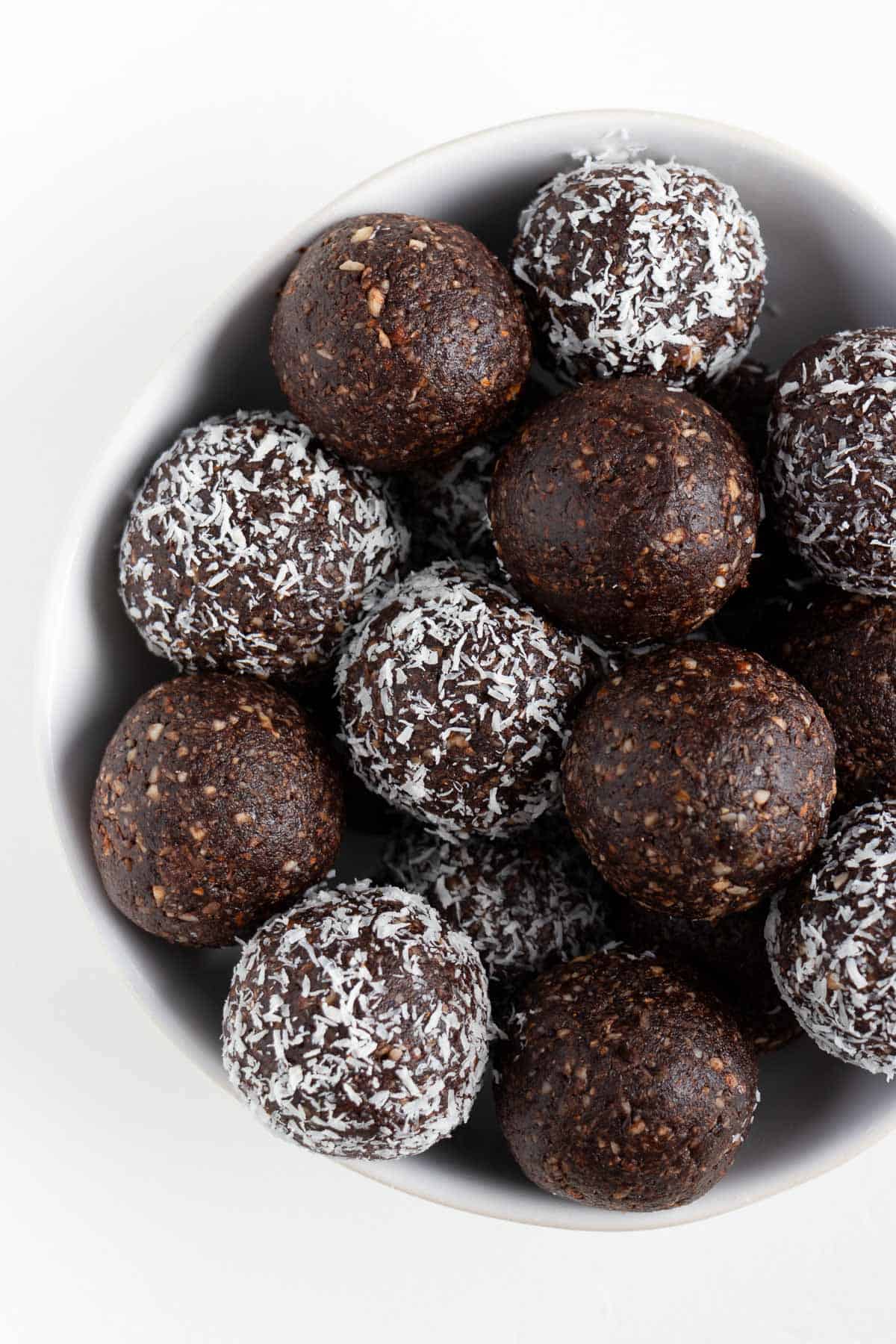 Pumpkin Energy Balls
We cannot let pumpkin spice season pass by without making Pumpkin Energy Balls. They're loaded with fall flavor due to the pumpkin puree, cinnamon, ginger, nutmeg, and cloves. This healthy fall snack is great for back-to-school season.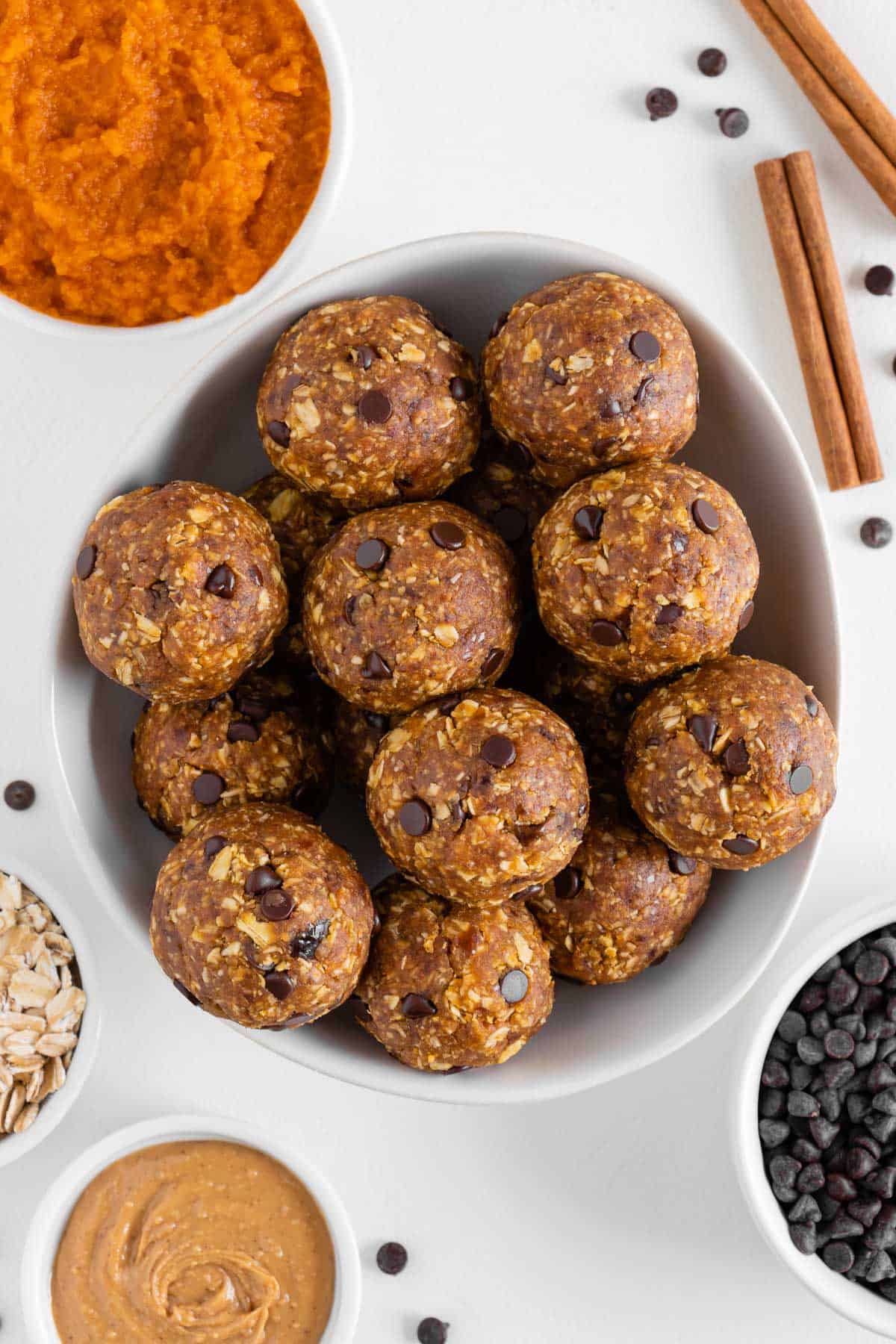 Coconut Almond Bliss Balls
Coconut Almond Bliss Balls are a tropical delight. This easy 5 ingredient snack is made in just 10 minutes. Roll them in extra shredded coconut for decoration.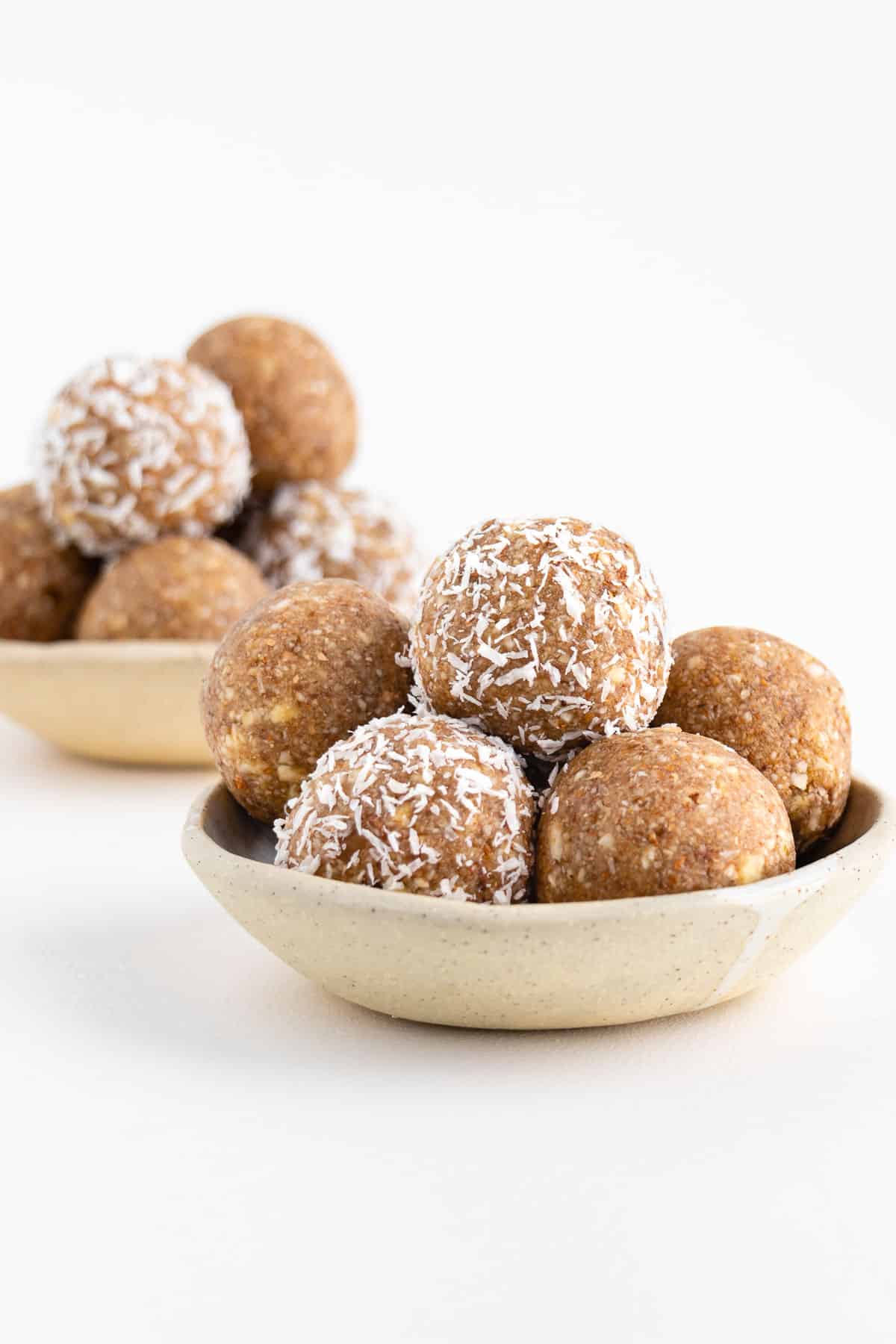 Chocolate Peanut Butter Bliss Balls
There's no better combination than peanut butter and chocolate, and these Chocolate Peanut Butter Bliss Balls prove that to be true. The recipe is packed with peanut butter, cocoa powder, medjool dates, and oats. Feel free to drizzle them in melted chocolate, too.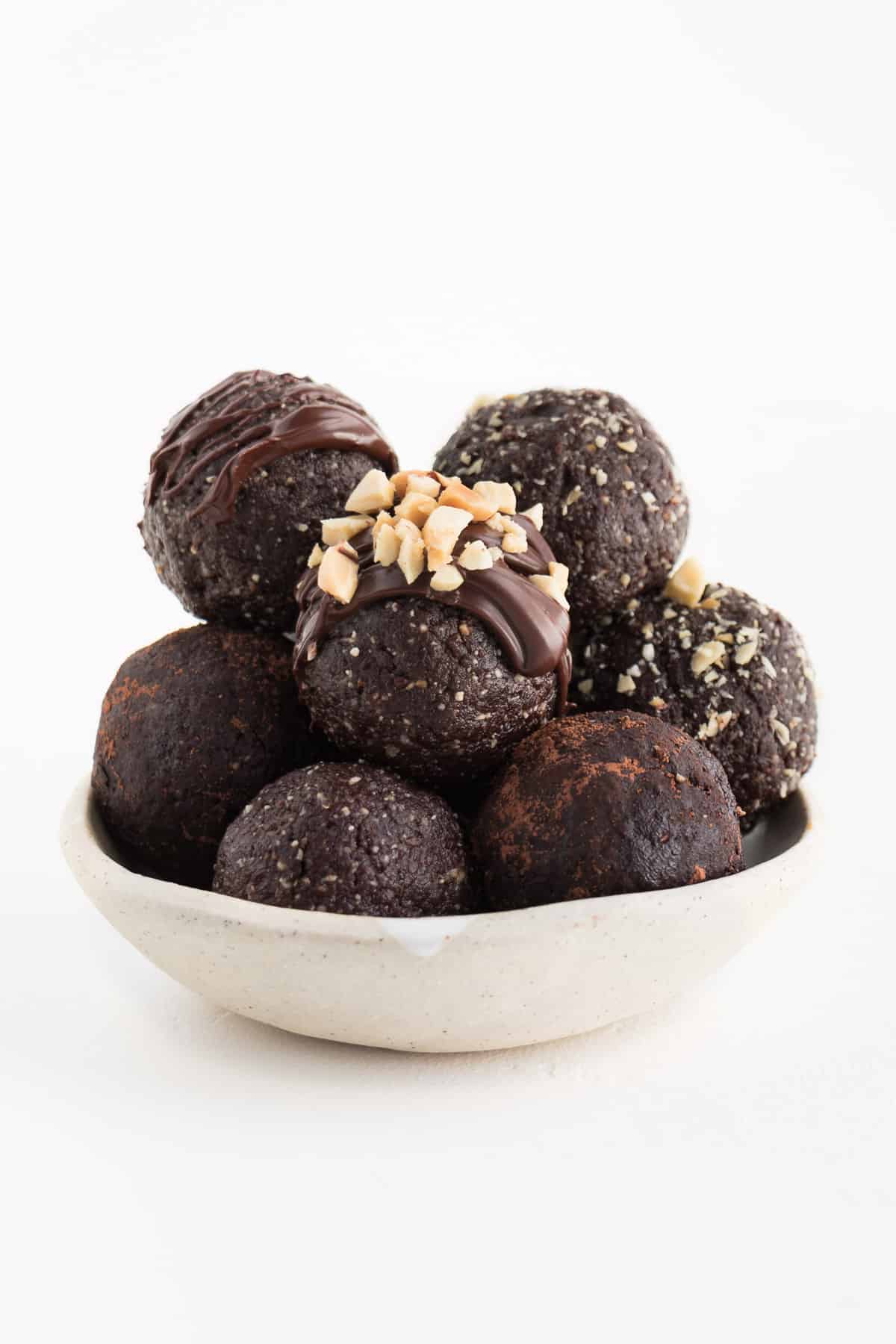 Pecan Pie Bliss Balls
When you're craving a slice of pecan pie but looking for a healthier option, try these Pecan Pie Bliss Balls. This healthy fall snack is loaded with warm spices, maple syrup, and raw pecans.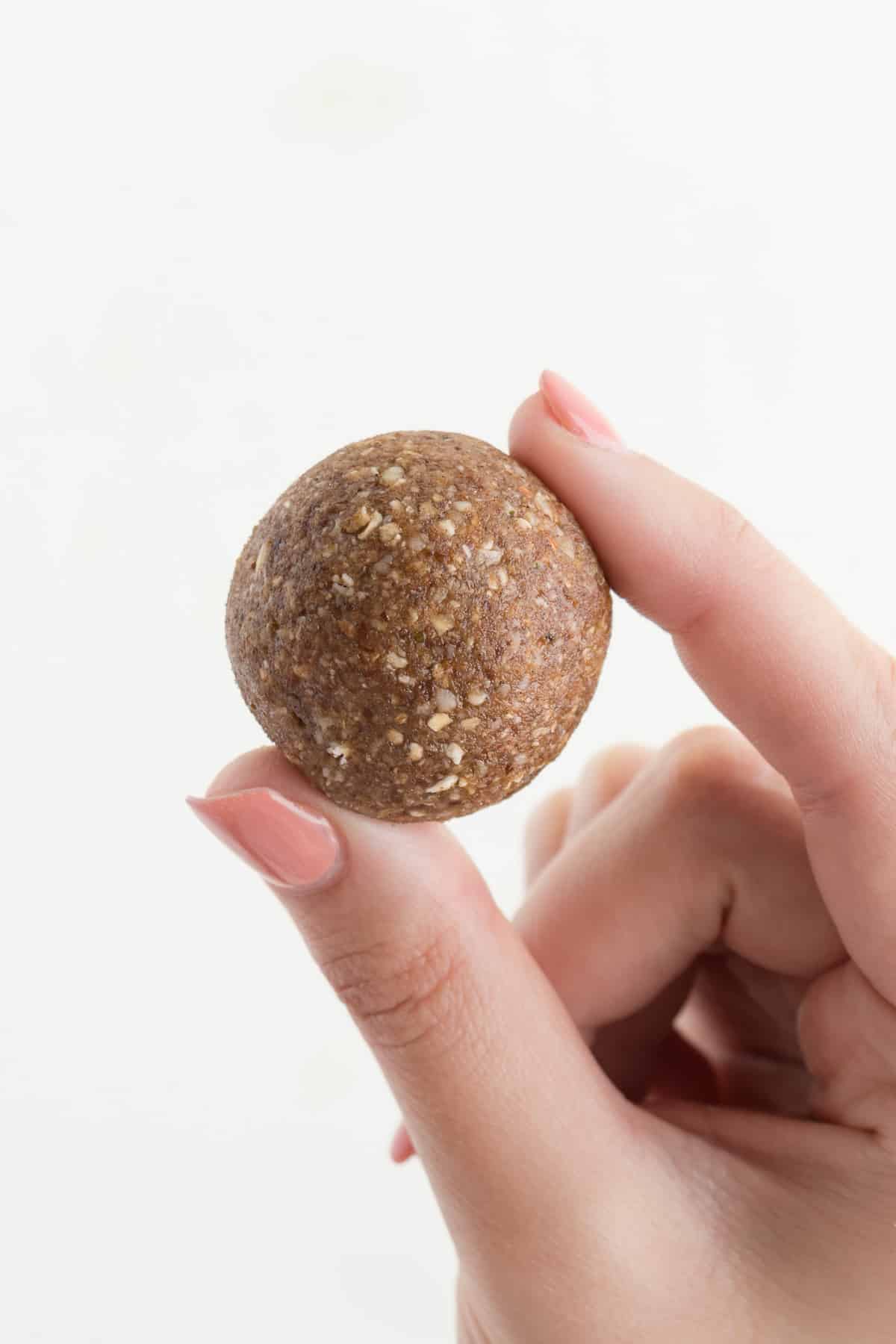 Turtle Energy Balls
Chocolate, caramel, and pecans... what's not to love?! If you enjoy turtle flavored desserts, these Turtle Energy Balls were created for you. It's a healthier twist on the classic candy.