This post may contain affiliate links. Read the affiliate disclosure here.
If you're an overnight oatmeal lover, you are going to adore this list of 15 best overnight oats recipes! This healthy meal prep breakfast is quick and easy to make. It's convenient for kids, back to school season, and busy families.
With just a handful of pantry staples, you can prepare them in 5 minutes at nighttime. The next morning, they will be instantly ready to enjoy. Each recipe is vegan, dairy-free, and gluten-free friendly.
Basic Overnight Oats
Start with Basic Overnight Oats if you're new to the overnight oatmeal world. They are simple, classic, and easily customizable with your choice of mix-ins and toppings. Stir in some fresh fruit, nut butter, chocolate chips, and more!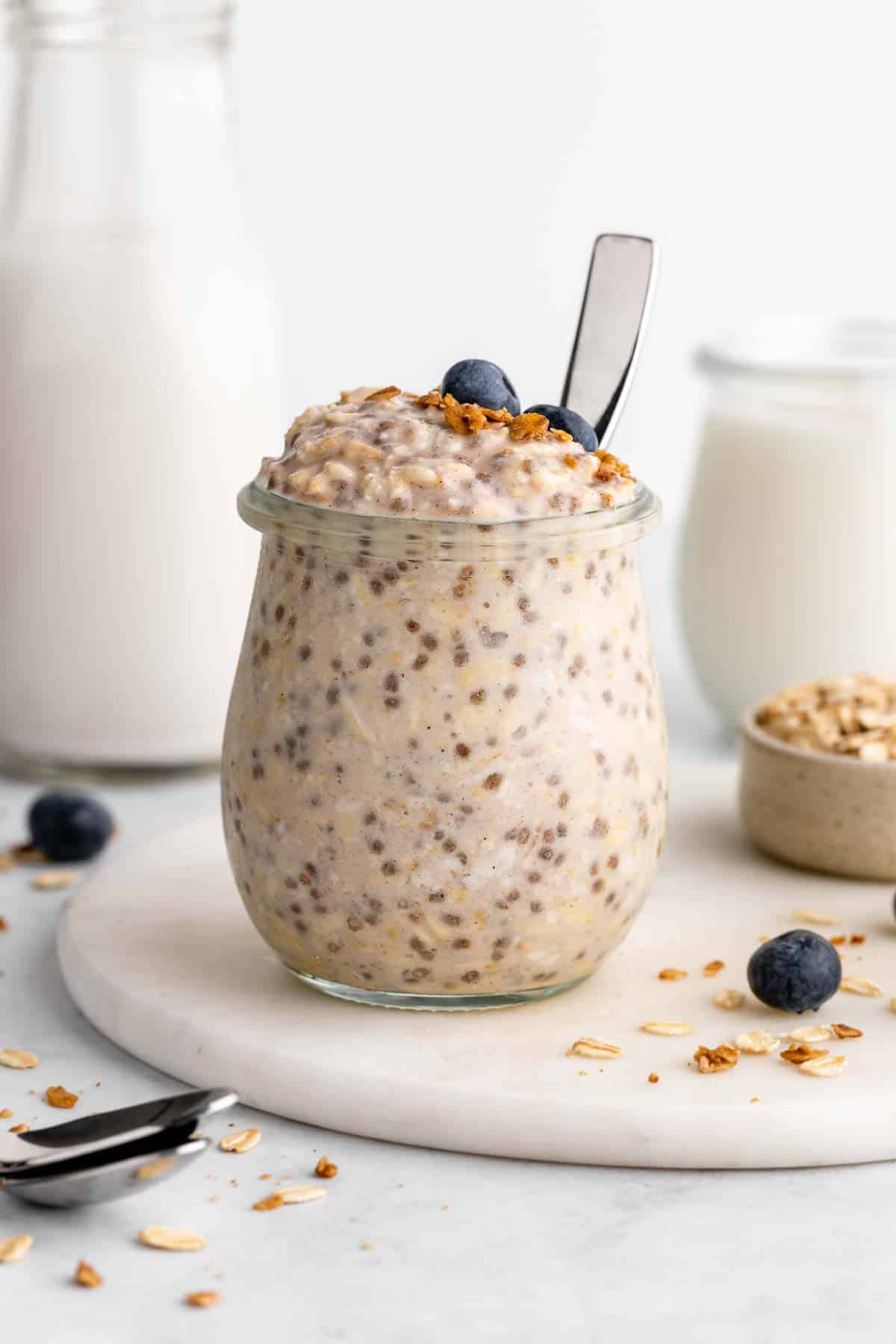 Peanut Butter Overnight Oats
These Peanut Butter Overnight Oats are a sweet and salty breakfast recipe. They are ultra creamy, satisfying, and peanut buttery. If you're a fan of another nut butter (like almond or cashew) try it with that instead. For a nut-free option, use sunflower seed butter.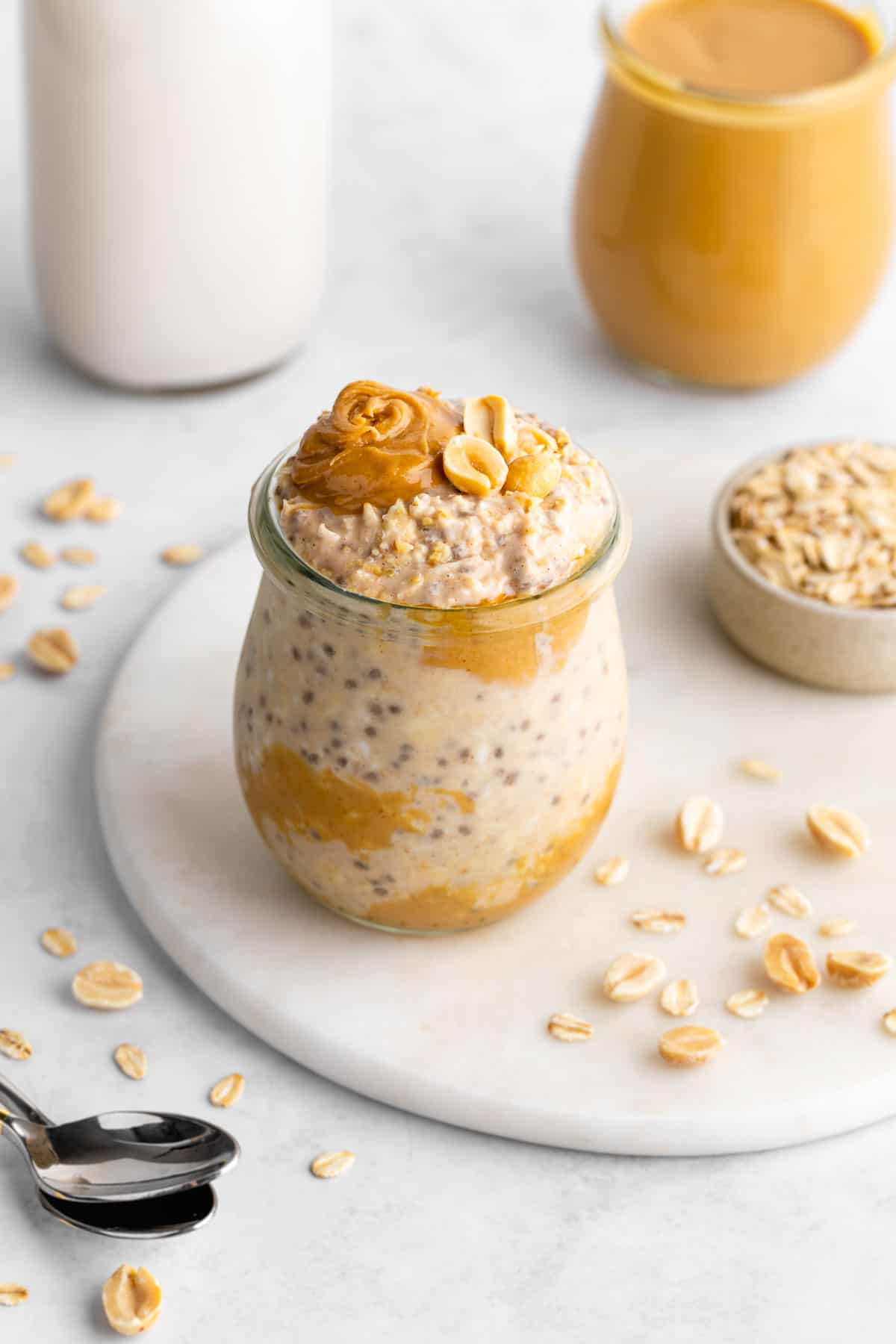 Chocolate Overnight Oats
Chocolate Overnight Oats are a guaranteed way to have a good day. They are rich, decadent, and perfect for chocolate lovers. How can you not smile when you're beginning the morning with chocolate?!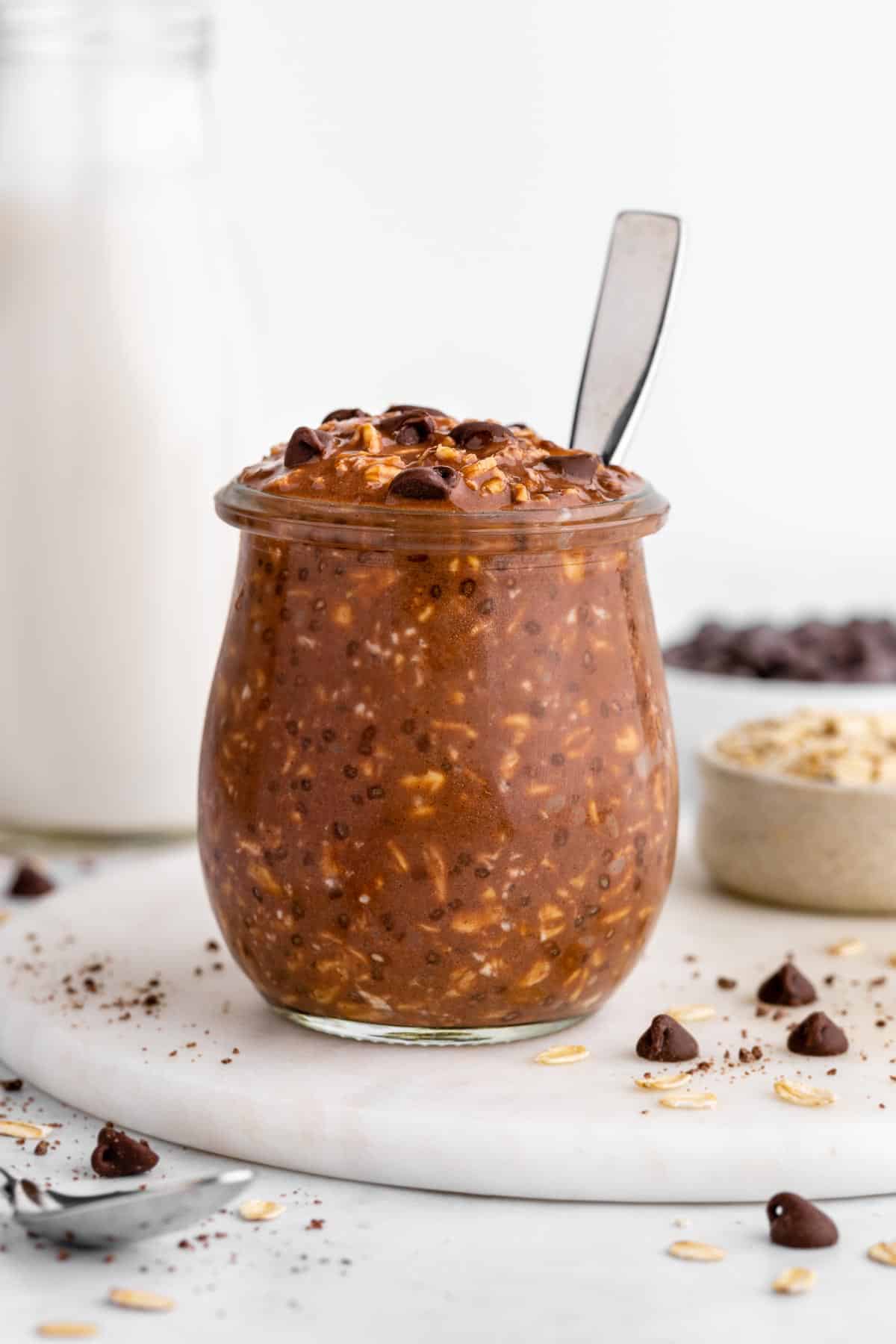 Birthday Cake Overnight Oats
Birthday Cake Overnight Oats are like eating dessert for breakfast. They are perfectly sweet, filled with rainbow sprinkles, and taste like cake batter. Enjoy this breakfast treat for birthdays and celebrations!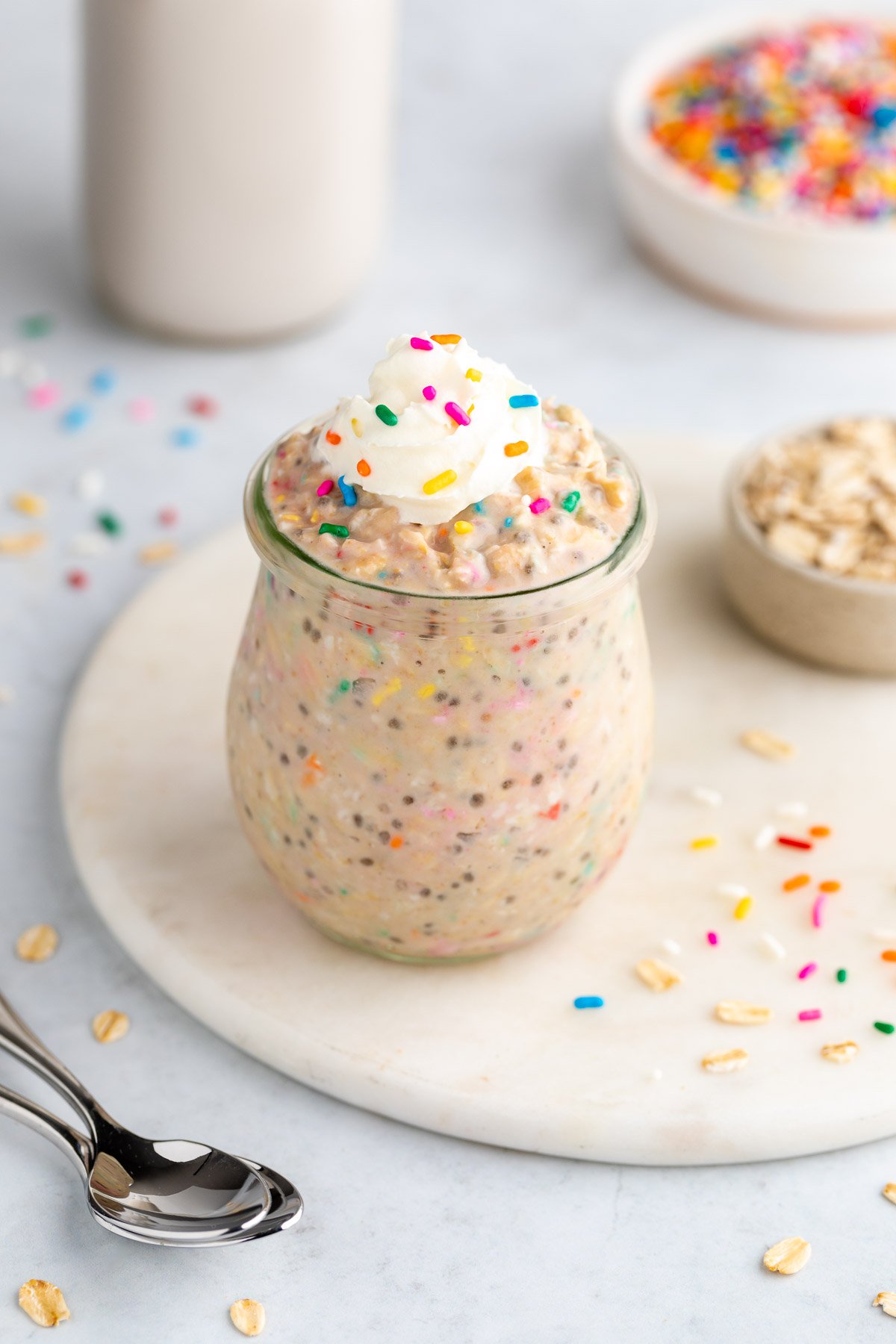 Strawberries and Cream Overnight Oats
These Strawberries and Cream Overnight Oats are loaded with antioxidants. They are fruity, tart, and so refreshing. It's a guaranteed favorite during strawberry season.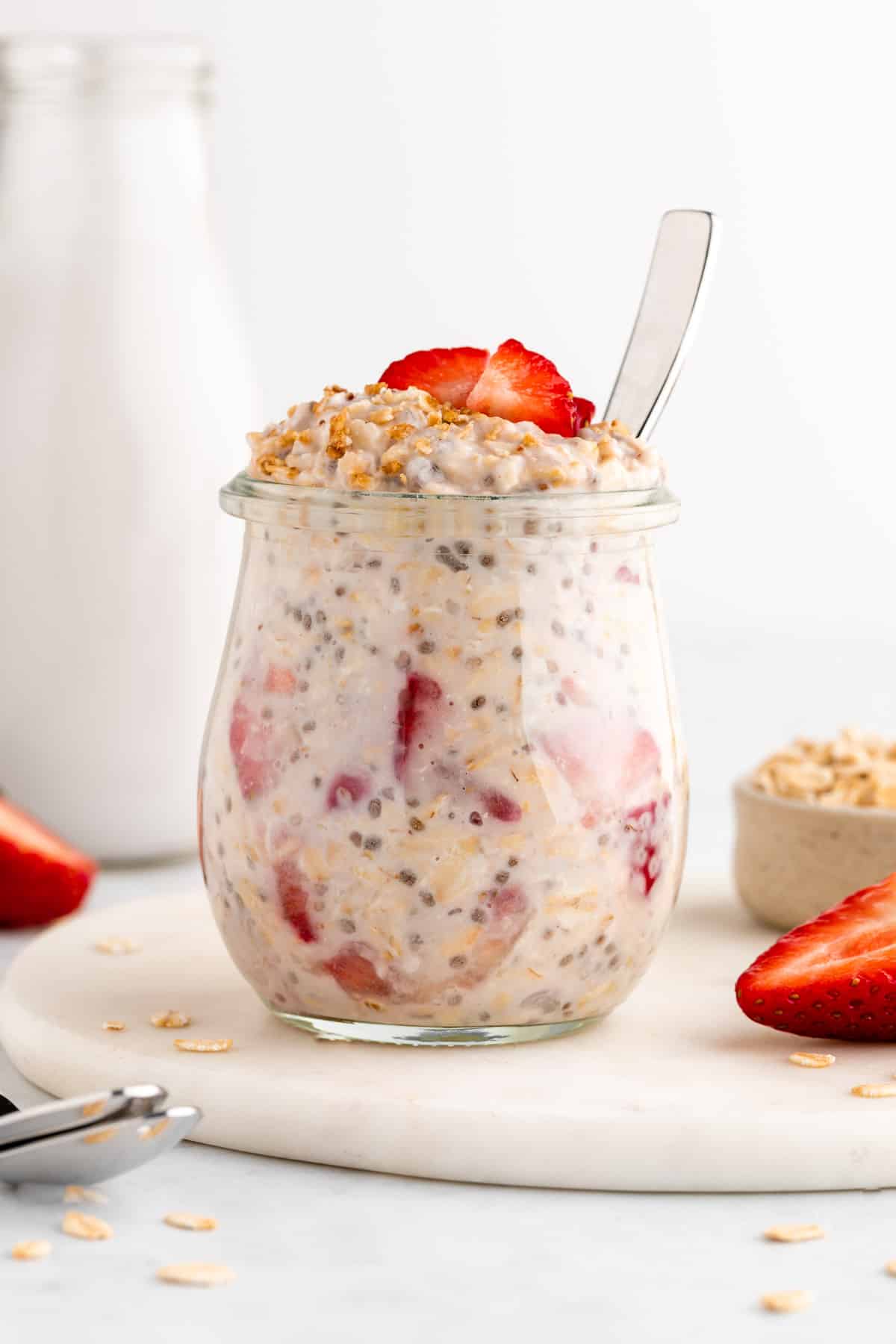 Mango Overnight Oats
Mango Overnight Oats have a delicious tropical flavor. They are sweet, fruity, and juicy. With chopped mango in every bite, they'll mentally transport you beachside!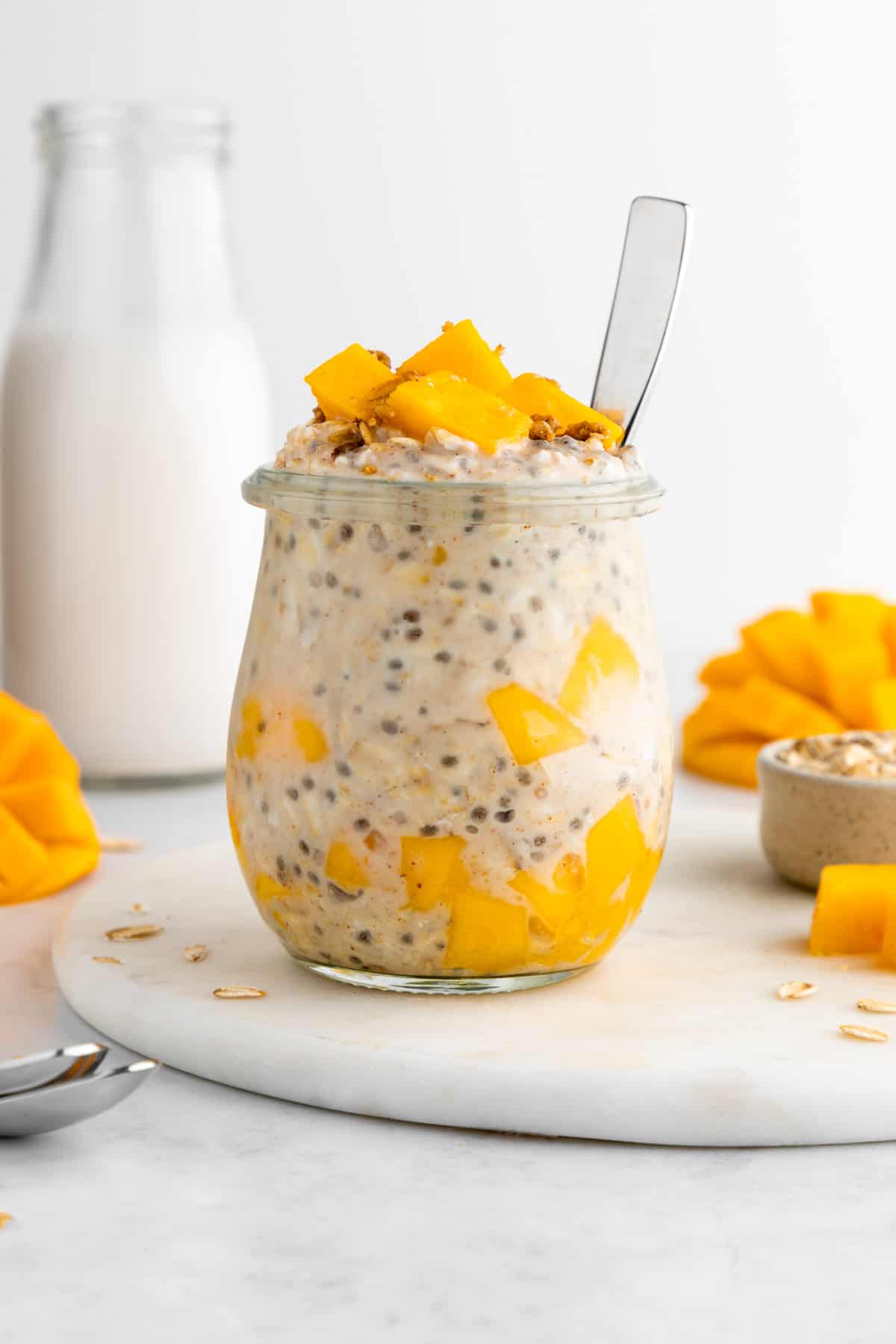 Cookie Dough Overnight Oats
Cookie Dough Overnight Oats double as a sweet breakfast treat and a healthy dessert. They're sweetened with brown sugar and loaded with chocolate chips. These oats are truly reminiscent of chocolate chip cookie dough!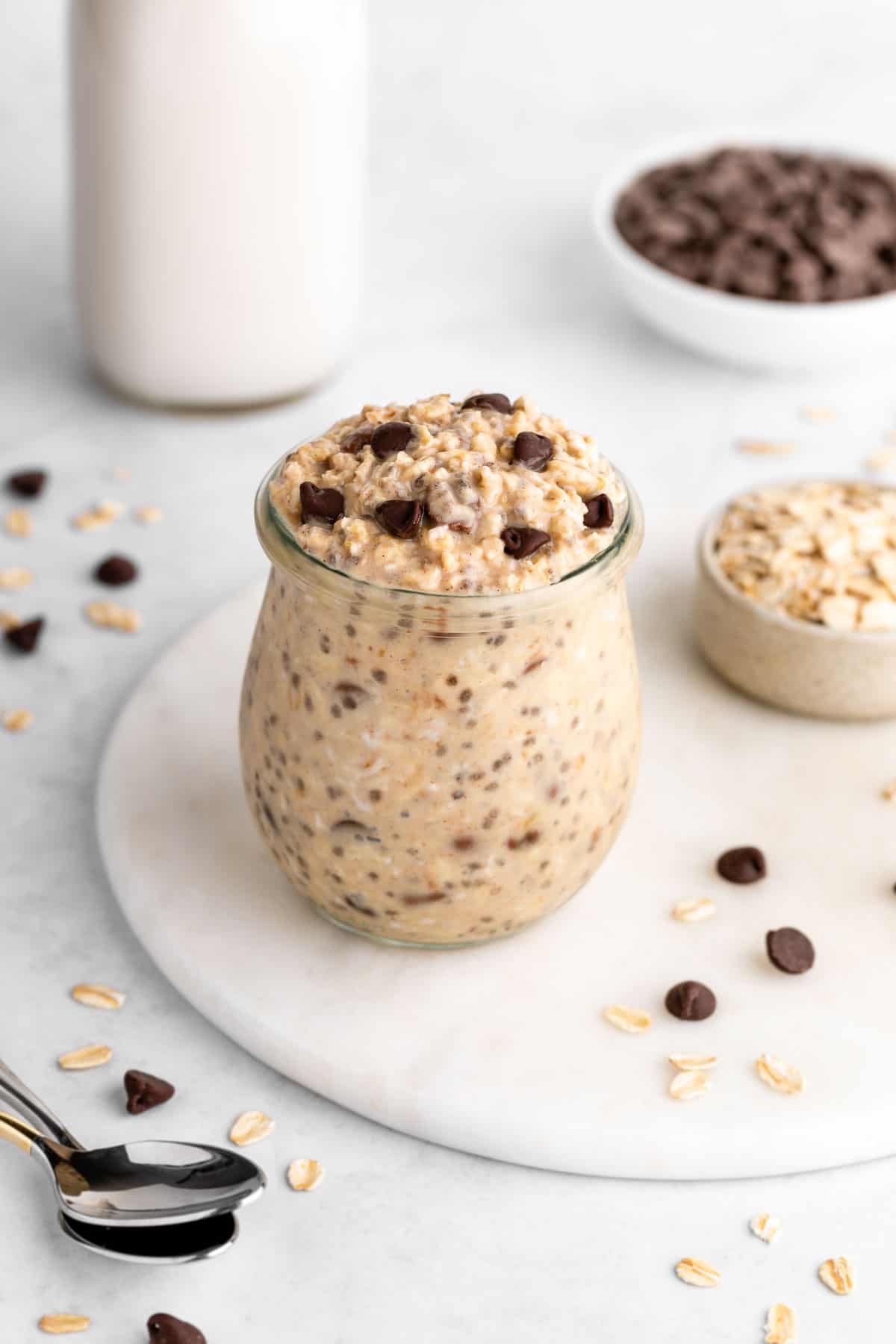 Protein Overnight Oats
These Protein Overnight Oats are great for anyone in need of a high protein breakfast idea. You can use any flavor of protein powder, and then spruce it up with your choice of mix-ins and toppings. The simple recipe is packed with about 20 grams of protein.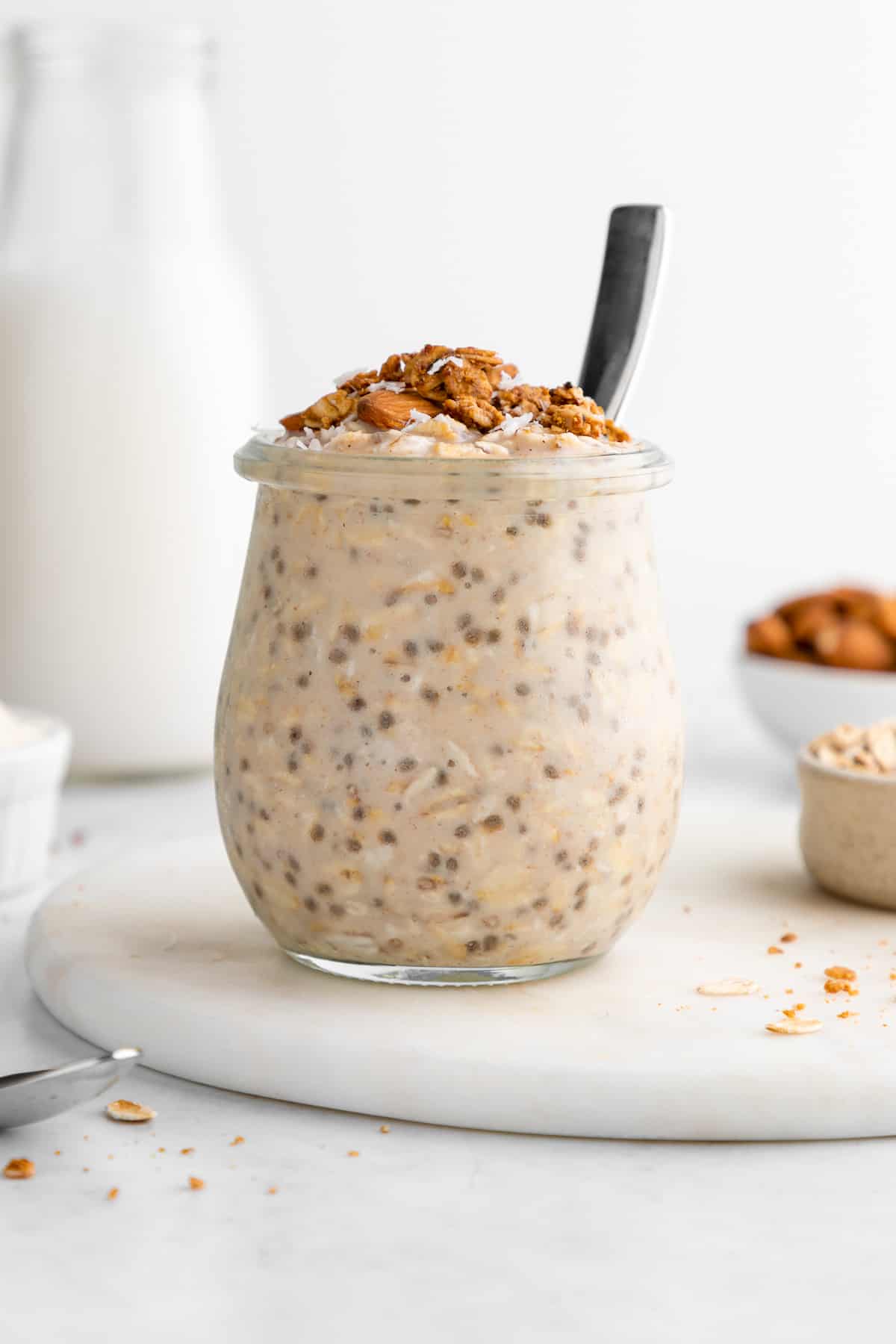 Banana Overnight Oats
Banana Overnight Oats are reminiscent of banana bread. They are deliciously sweet, creamy, and made without yogurt. It's a great way to put your overripe bananas to good use.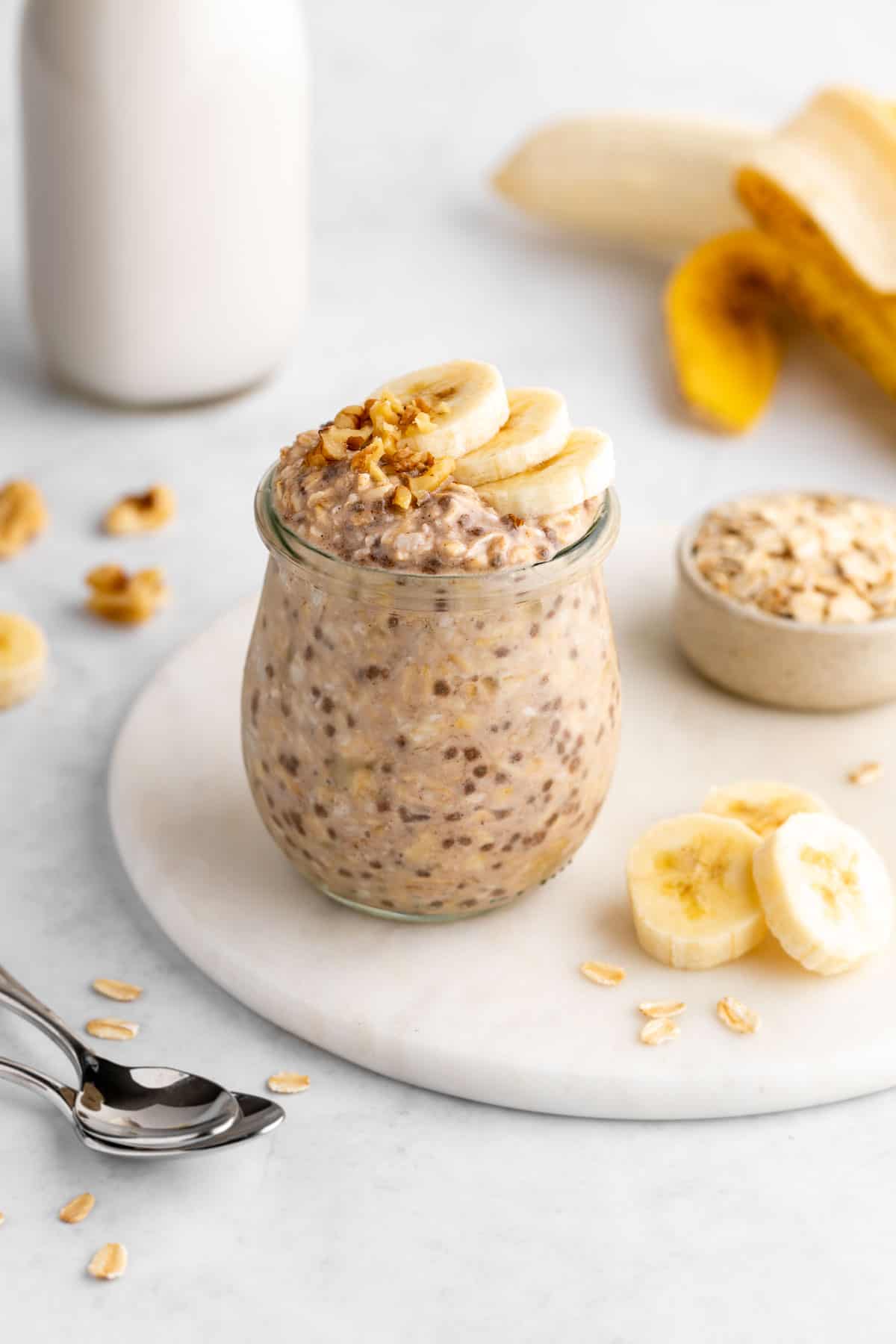 Carrot Cake Overnight Oats
Carrot Cake Overnight Oats will satisfy all of your carrot cake cravings! They have the same yummy taste, but the recipe is made with healthy ingredients. These oats are packed with cinnamon, shredded carrot, raisins, and maple syrup.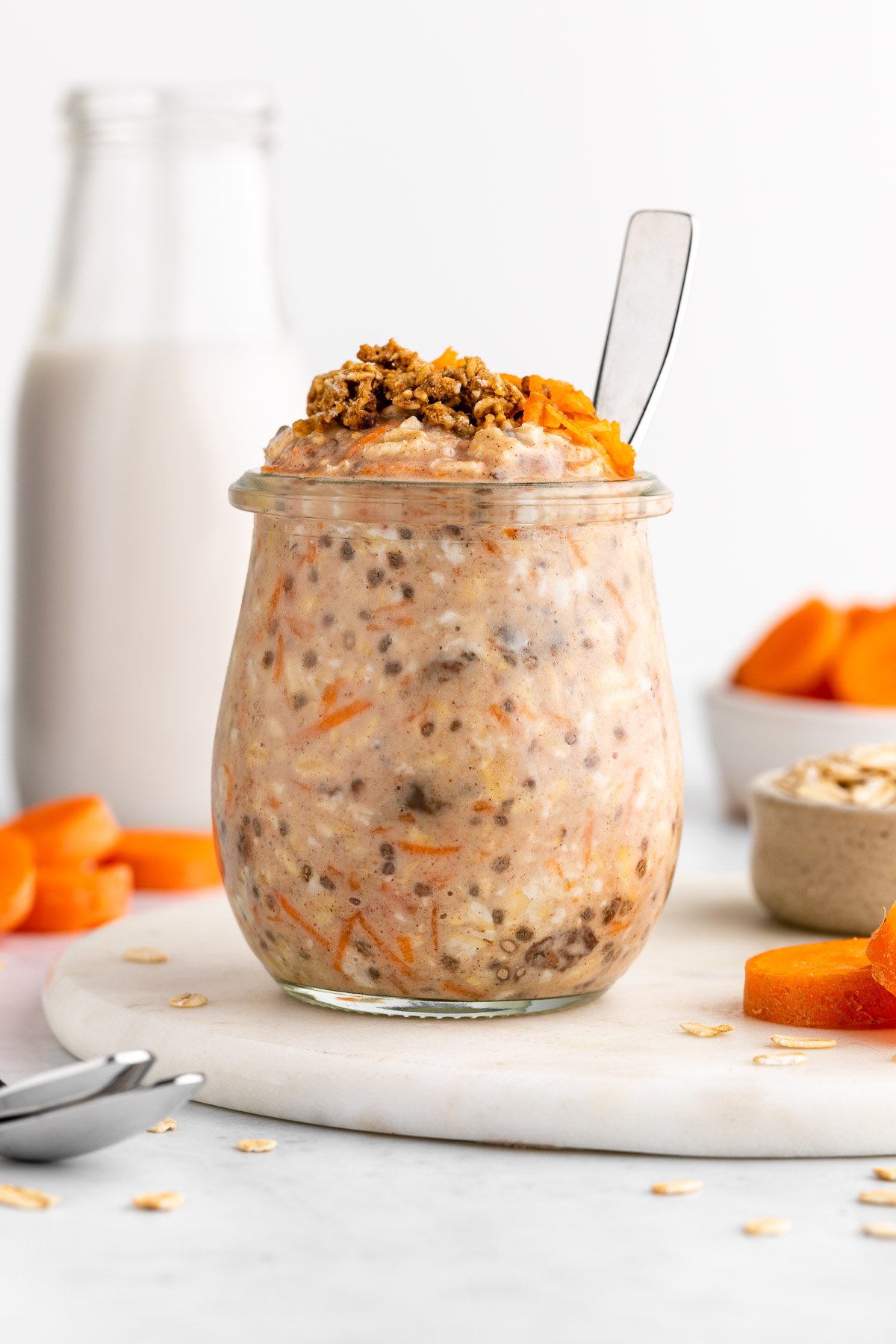 PB and J Overnight Oats
These PB and J Overnight Oats transform the classic PB&J sandwich into a healthy breakfast recipe. The creamy oatmeal is layered with salted peanut butter and berry jam. This flavor is great for kids and adults alike!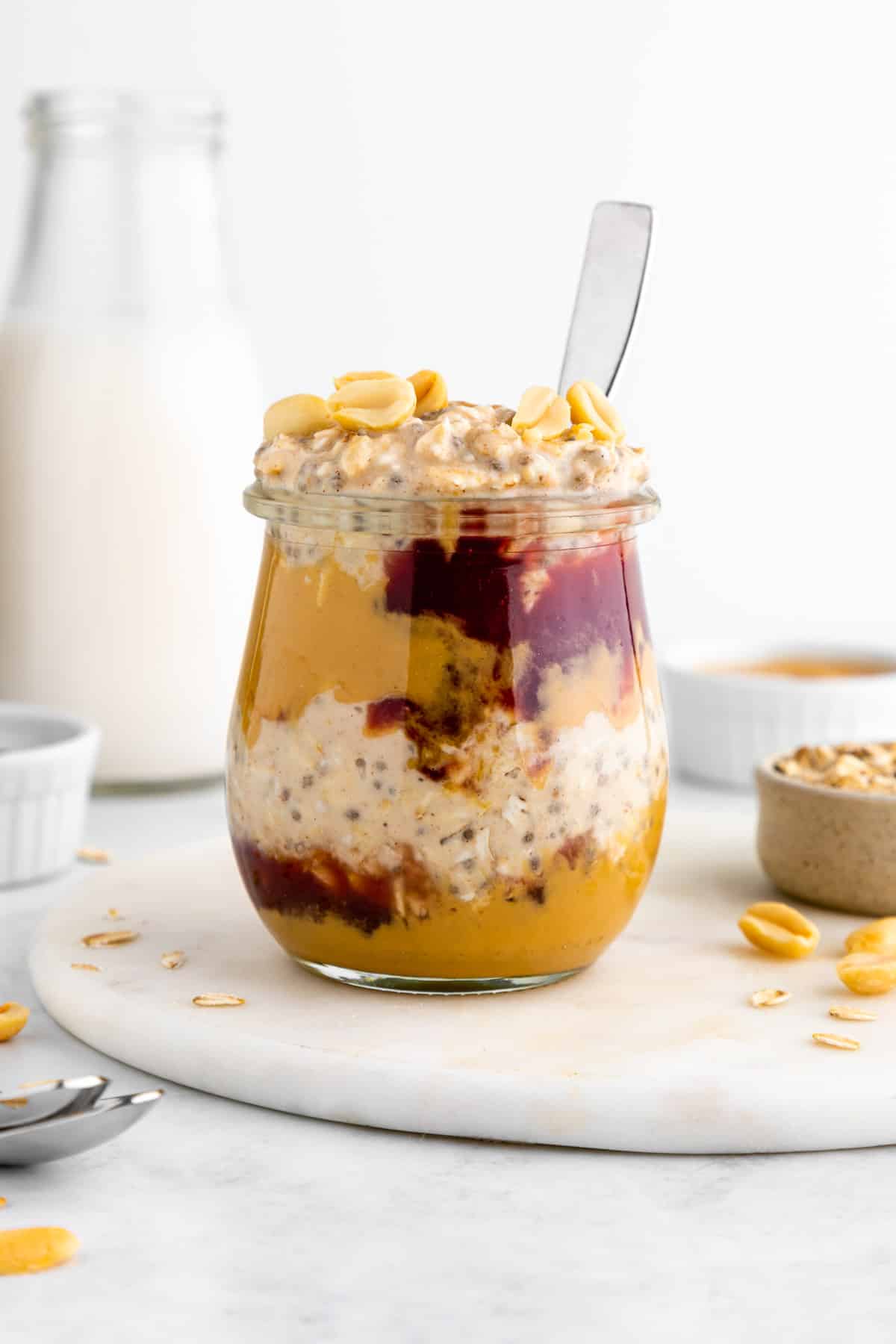 Vanilla Overnight Oats
Calling all vanilla lovers! These Vanilla Overnight Oats were made for you. They're simple, luscious, and packed with rich vanilla flavor. Feel free to elevate it with your choice of toppings.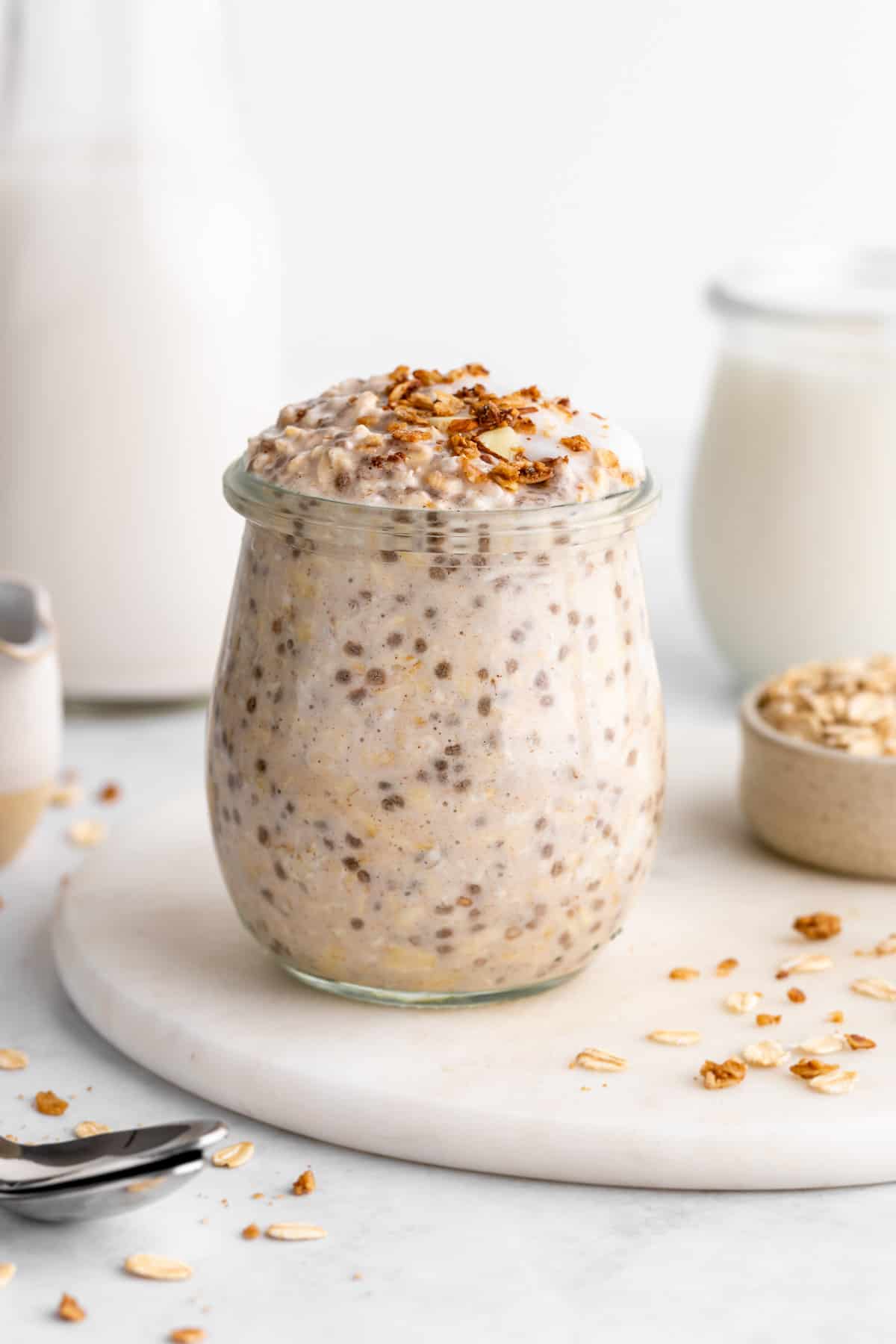 Peaches and Cream Overnight Oats
Peaches and Cream Overnight Oats are a summertime favorite. Chopped peaches add a burst of sweet, tart, and juicy flavor in every bite. They are incredibly refreshing and packed with vitamin C.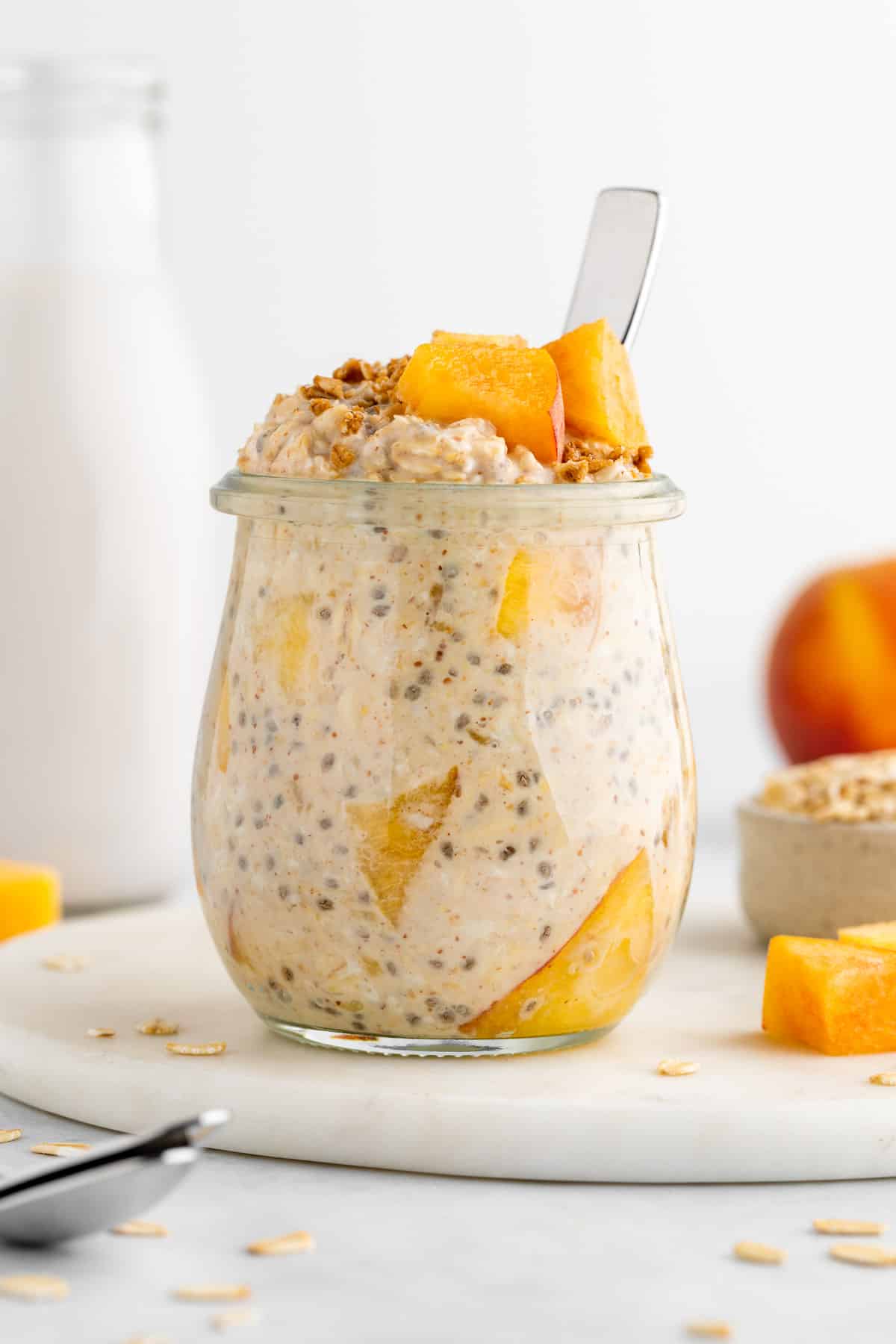 Apple Cinnamon Overnight Oats
Apple Cinnamon Overnight Oats taste like apple pie in a jar. They're loaded with chopped apples, cinnamon, and a dash of maple syrup. It's a classic fall breakfast idea for busy families and back-to-school season.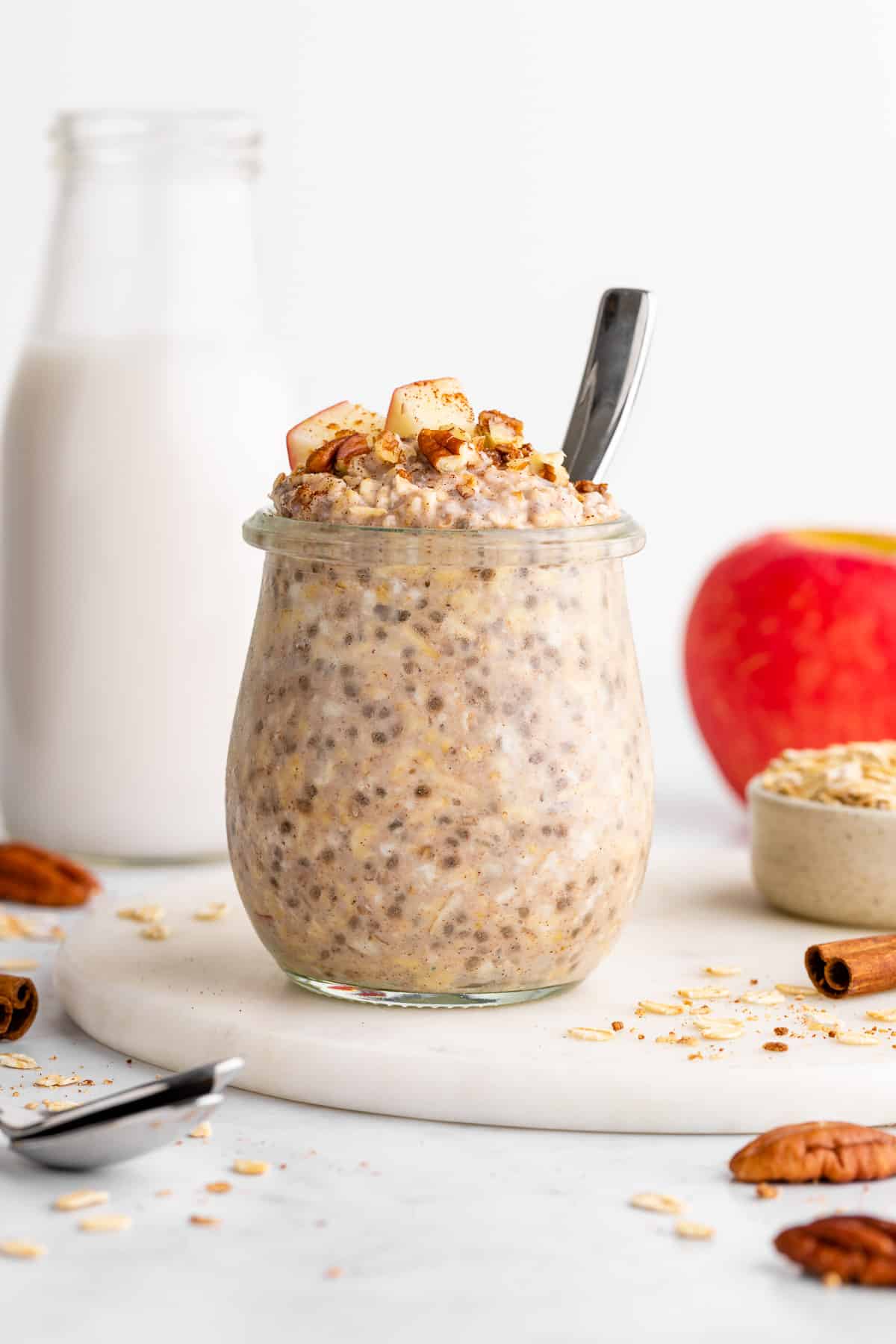 Pumpkin Pie Overnight Oats
You'll especially love Pumpkin Pie Overnight Oats during pumpkin spice season. They taste like dessert for breakfast, as if you're eating pumpkin pie in a jar. Add all of your favorite toppings, including almond butter, whipped cream, and chopped pecans.