This post is sponsored by Forks Over Knives.
A new year (in fact, a whole new decade!) is fast approaching, and we all know what that means. It's time for new beginnings, fresh starts, and big resolutions. If you're anything like me, you'll be awakening on January 1st with a newfound commitment to one, two, or even three desired goals. I'm curious – are you heading into 2020 with a plan or will January 1st just be a regular old Wednesday for you?
With veganism rising in popularity throughout recent years, adopting a plant-based diet is sure to be one common New Year's Resolution. With the help of Forks Over Knives, you will have all the tools necessary to successfully meet your goal!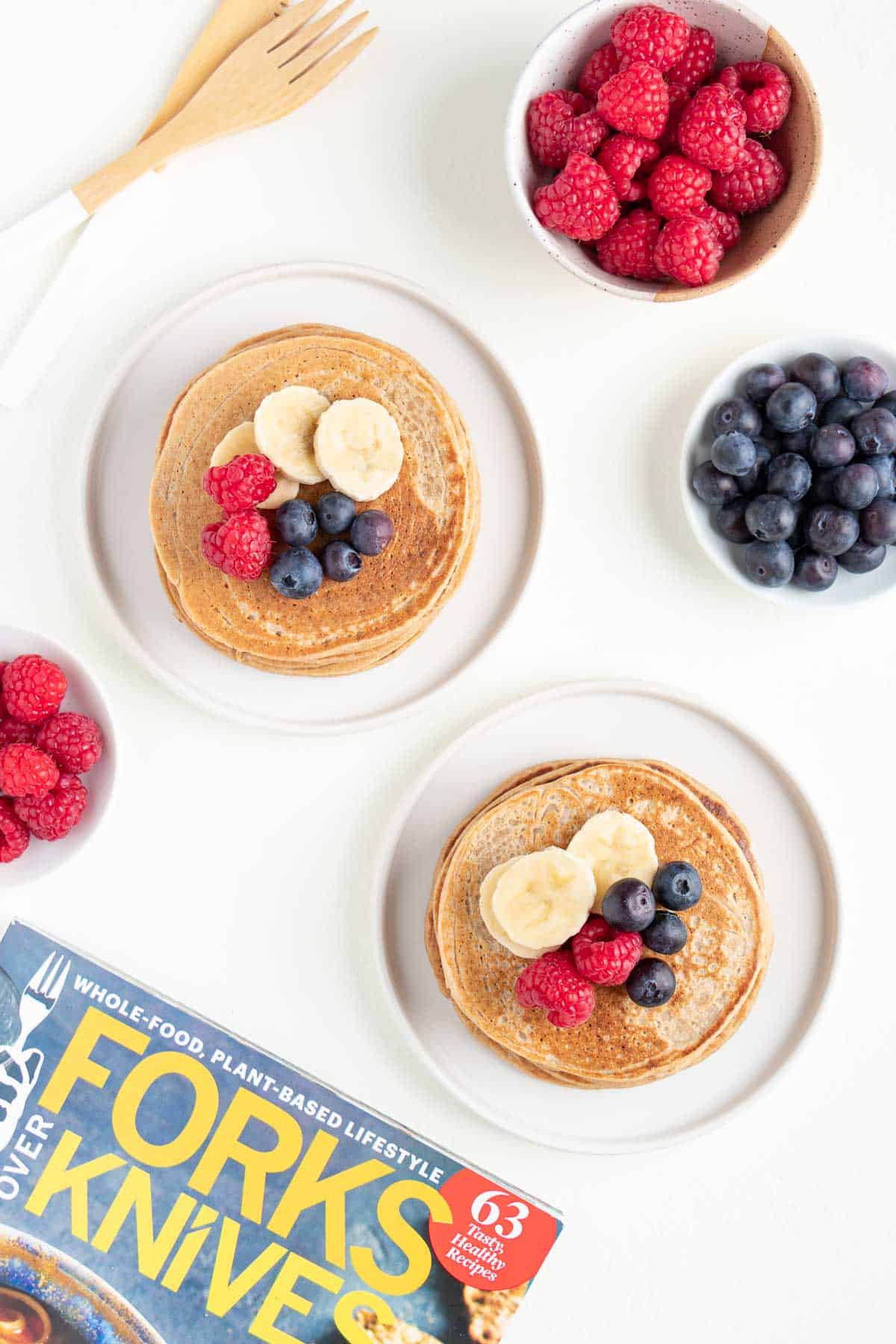 Forks Over Knives Fresh Start Challenge
What is the Forks Over Knives diet? This healthy diet focuses on whole-food, plant-based eating. It emphasizes fruits, vegetables, grains, beans, and legumes while excluding meat, dairy, eggs, and highly-refined products (such as processed flour and sugar).
If you're aiming to adopt a plant-based diet in 2020, the Forks Over Knives Fresh Start Challenge is perfect for you! It's a FREE 21-day program to help you successfully kick off the new year with a whole-food, plant-based diet. Each week, you will receive four newsletters filled with delicious recipes, helpful tips, must-have information, and success stories to keep you motivated.
On January 1st, 2020, you will receive an orientation email. On January 4th, the Fresh Start Challenge officially begins! Sign up now and get ready to kick off the New Year in a healthy, delicious, ethical way.
My Experience Going Vegan
Beginning a vegan/plant-based journey is quite the experience. It's exhilarating and exciting, yet slightly overwhelming at first. Believe it or not, my 2015 New Year's Resolution was to incorporate more plant-based meals into my diet. By February 2015, I officially went vegan and have continued ever since! If I can do it, you can certainly do it too. Throughout my five-year vegan experience, I have learned a lot about what to expect and how to successfully commit to the lifestyle change.
Week 1: The first week on a plant-based, vegan diet was the toughest for me. I encountered a few cravings and temptations because this was a huge change compared to my prior diet. Nonetheless, I stuck with it and found the motivation to keep going.
Week 2: The second week was much easier than the first. Not only was I starting to get the hang of things, I felt amazing. I remember noticing positive changes in my complexion and digestion.
Week 3: Week three was a piece of (vegan) cake, ha! I finally felt comfortable shopping for plant-based items at the grocery store. Also, I was beginning to learn my favorite go-to meals and distinguish vegan-friendly brands from the rest. Everything was becoming easier.
Week 4: By week four, I had absolutely zero thoughts of returning to my previous diet. I felt light, had great digestion, my skin was clearing, and I truly loved the new plant-based meals I was consuming. Overall, I knew I made the right decision and I had no intention of stopping.
Guide to Going Vegan in 2020: What to Know
Be prepared to read food labels
Adopting a plant-based diet means you will no longer be consuming meat, dairy, eggs, or shellfish. So, naturally, you will be reading lots of food labels in the beginning. Don't worry; the excessive label-reading is only temporary. Soon you will become familiar with vegan-friendly brands, know all of your go-to products, and be confident at the grocery store.
What Groceries to Buy on a Vegan Diet
Over the last five years, I have tried lots and lots of plant-based meals. At this point in my vegan journey, I know my favorite ingredients and often stick to them. Here's a list of the groceries that are always (a) in my shopping cart or (b) already in my pantry:
Fresh fruit (bananas, blueberries, strawberries, raspberries, avocado)
Vegetables (broccoli, cauliflower, carrots, bell peppers, onion, garlic)
Leafy greens (kale, spinach, mixed greens)
Grains (brown rice and oatmeal)
Sweet potatoes and potatoes
Beans (black beans, kidney beans, garbanzo beans)
Plant milk (almond milk, oat milk, cashew milk)
Seeds (chia seeds, hemp seeds, quinoa, buckwheat, pumpkin seeds)
Nuts (almonds, cashews, pecans, walnuts)
Nut butter (almond butter, peanut butter, cashew butter)
Miscellaneous (medjool dates, coconut flakes, cacao powder, seitan, tofu)
As the name suggests, to follow a plant-based diet means to base your diet around plants. However, you will not be consuming only fruit and vegetables. There are several plant-based options for bread, tortillas, crackers, chips, condiments, and the like. View the Plant-Based Pantry: Recommended Brands for Easier Grocery Shopping list for specific brand recommendations.
Mistakes Happen and That's OK
Eliminating animal products – including meat, dairy, and eggs – is quite a big change. You have likely been consuming these products for your entire life. Depending on your age, that could be two, three, or even six decades! No matter how young or old, I applaud you for taking on a healthier, more ethical, and environmentally-sustainable diet. While starting your plant-based journey, there are a few things you should keep in mind:
Mistakes are bound to happen. Hey, that's OK! We live in a very non-vegan world. Dairy and eggs are often included in products you wouldn't expect. If an accident happens (and it will), do not fret. Make a mental note of it so you know for future reference. You are not any less of a vegan for making a mistake.
Progress, not perfection. No effort is too small. Every step in the right direction is a positive contribution to the vegan world. Shoot for progress with each passing day rather than complete and total perfection. This way, the lifestyle change will be more sustainable in the long-term.
Just keep going. Did you slip up yesterday? Don't beat yourself up over it. Slip ups do not mean it's time to quit altogether. Each meal is a fresh start and an opportunity to recommit to your plant-based journey!
Know Your "Why"
One thing I always return back to – and the sole reason I have been vegan for five years – is my "why." I believe it is crucial to choose, commit to, and remember your reason for beginning a plant-based diet in the first place. Here are the three main reasons I follow a vegan diet/lifestyle, in no particular order:
For my health
For the animals
For the environment
What is your primary reason for adopting a plant-based diet? There are so many reasons to go plant-based, and I would love to hear yours!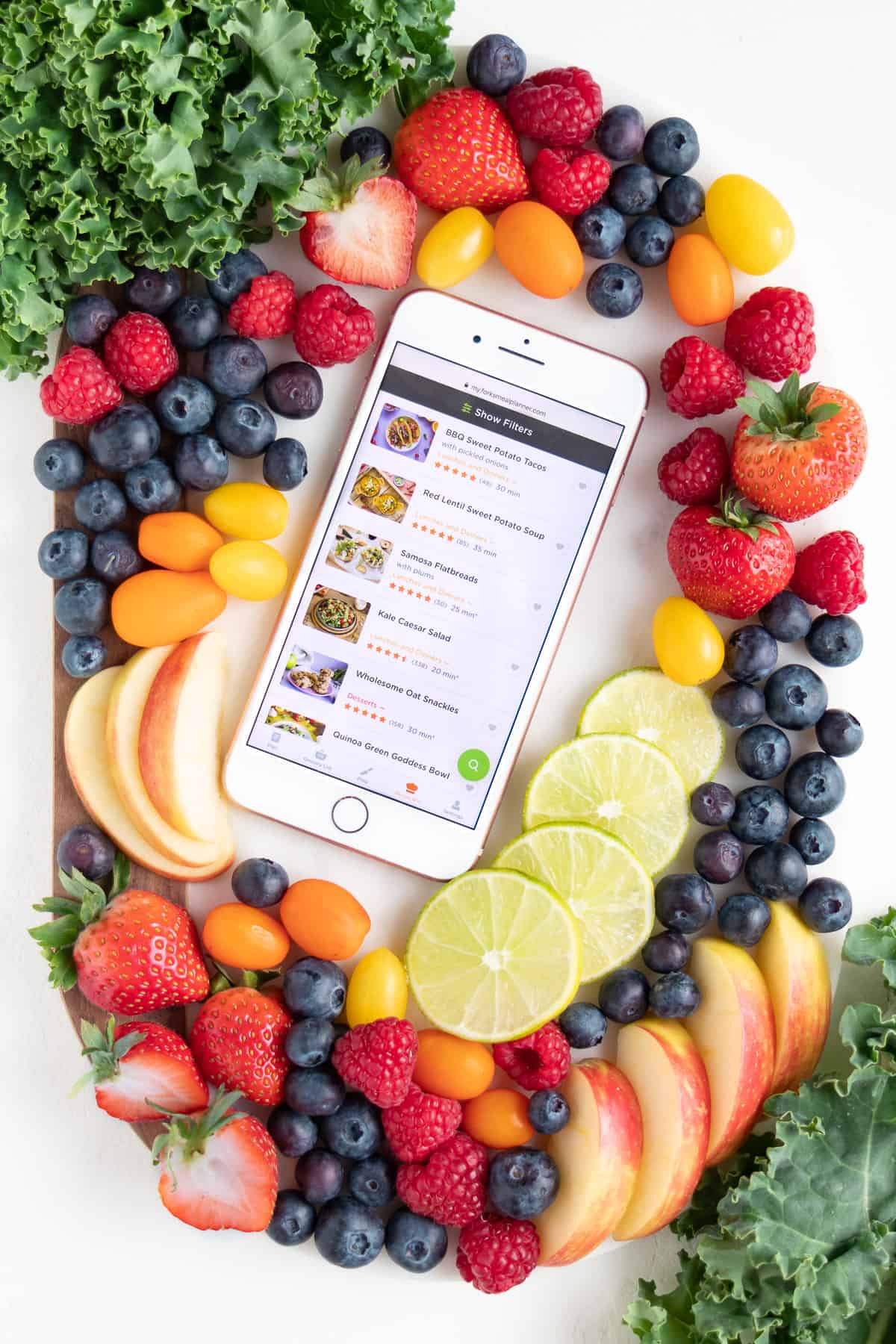 Plant-Based Meal Planner
The Forks Over Knives Meal Planner is an essential guide for newbies going vegan in 2020! It provides over 1,000 exclusive recipes for breakfast, lunch/dinner, dessert, snacks, and sides. I have tried many recipes within the FOK Meal Planner and all have been nothing short of delicious! See a few of my favorite recipes below.
With the meal planner, you will also have access to:
Weekend meal prep guide to create recipes in bulk for the week ahead
Personalized, dynamic grocery lists designed to make shopping, prepping, and cooking effortless
Gluten-free, soy-free, and nut-free options for nearly all recipes
Easy meals requiring 35 minutes or less in the kitchen
Exclusive Facebook group for frequently asked questions, encouragement, and motivation
Ready to kick off the New Year with Forks Over Knives? Try the FREE 14-day Meal Planner trial here. They even offer a 30-day money-back guarantee if you do upgrade to a membership.
With over 1,000 exclusive recipes to choose from, you are guaranteed to find meals and treats you love! Check out some of my favorites:
Banana Oat Pancakes (pictured above)
Big Green Smoothie (pictured above)
Vanilla Fruit Pudding (pictured below)
Baked Macaroni & Cheez
Kung Pao Chickpeas
Crunchy Thai Peanut Quinoa
Pineapple BBQ Pizzas
Tacos with Sweet Corn Guacamole
One-Pot Chili Mac
Black Bean Burgers
Cinnamon Bun Muffins
Cookie Dough Balls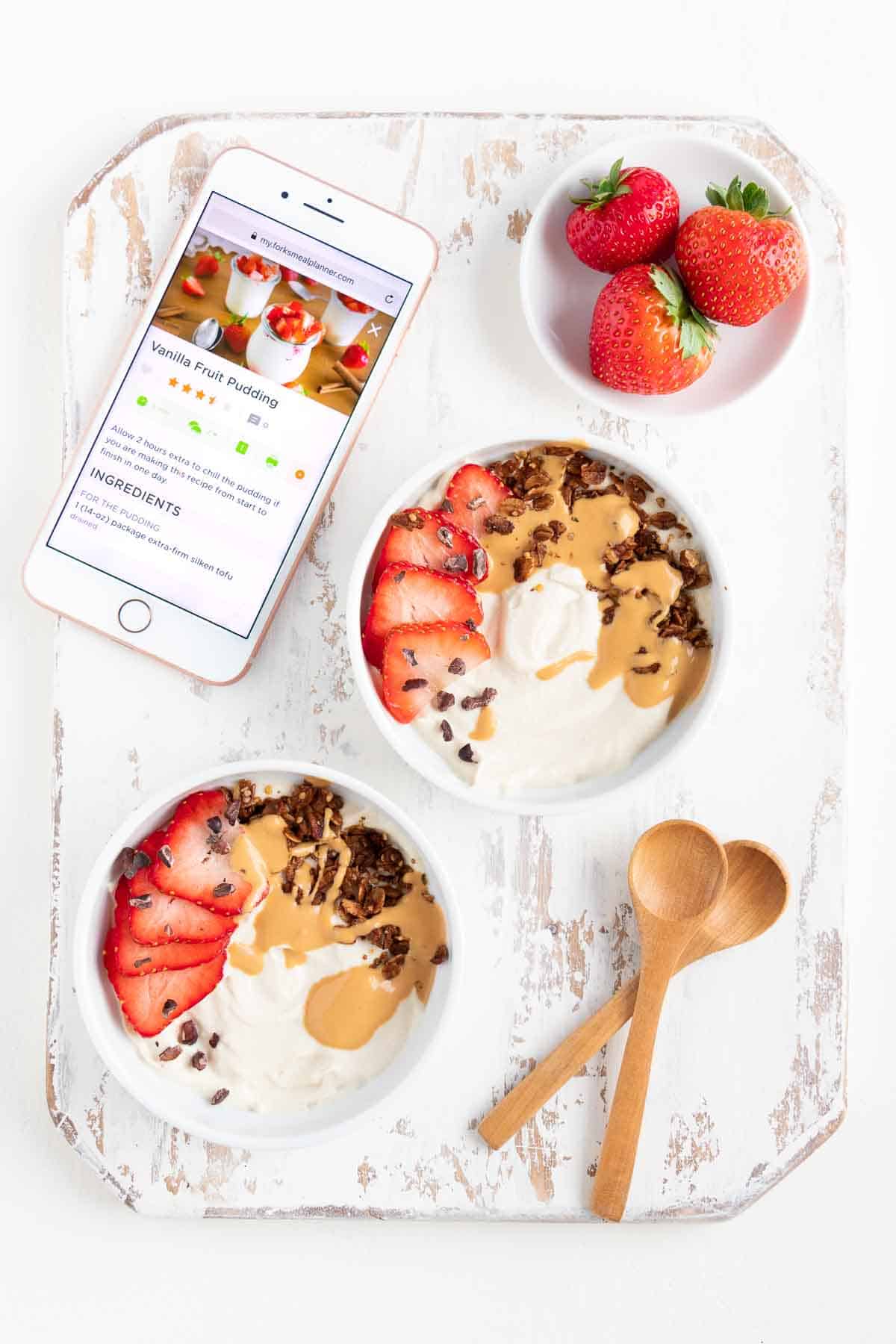 More Information for Plant-Based Beginners
Looking for more information about plant-based eating? Forks Over Knives has created a straight-forward guide for all the 2020 plant-based newbies. It touches on the purpose of a plant-based diet, which food to eat, the benefits of eating vegan, and frequently asked questions. Check it out: Plant-Based Primer: The Beginner's Guide to a Plant-Based Diet.
If you are going vegan in 2020, you may also enjoy these plant-based recipes: